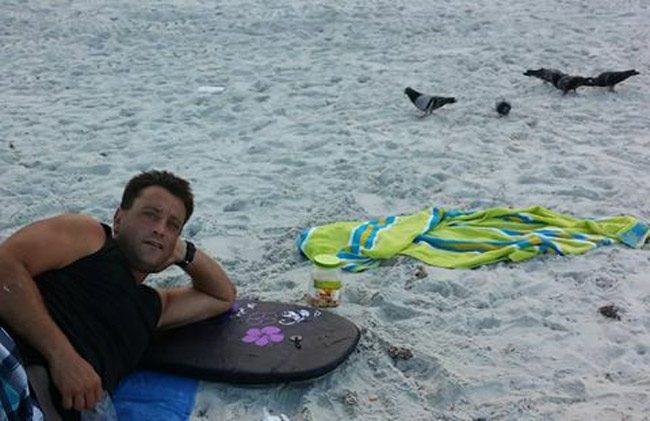 Early Monday morning, Travis C. Heidinger, a 44-year-old resident of Palm Coast, was found dead in a bathroom in his mother's house on Llanes Place.
Heidinger's 72-year-old mother and her 56-year-old husband had heard a loud thump around midnight but did not investigate, they told a Flagler County Sheriff's deputy. Heidinger's mother had woken up at 5 that morning and heard the shower running in the upstairs bathroom.
She tried several times to alert her son that she was at the bathroom door. There was no answer. She grabbed a screwdriver and began to pick the lock. She found her son unresponsive and sought her husband's help. Her husband immediately began chest compressions until sheriff's deputies began arriving at the scene, one of whom conducted CPR until a Flagler County Fire Rescue unit arrived at the scene.
A Rescue 92 paramedic pronounced Travis Heidinger dead at 5:13 a.m.
A deputy found a spoon with a brown substance in it on the bathroom counter, a hypodermic needle, and a lighter all in the same vicinity, according to the sheriff's report. It is the nearly identical scene of many of an overdose as the opioid epidemic has claimed victims in Flagler and Palm Coast with increasing frequency over the past two years.
Heidinger's mother told a deputy he had a history with drug use but she was not sure what drugs he was using, nor who supplied him with narcotics. He was released from state prison only a few months ago on a sentence he would not have served but for a violation of drug-offender probation. Several years ago he had worked at a local plant nursery until a run-in with the law.
After Heidinger was pronounced, the scene was turned over to the sheriff's investigative division and the crime scene investigator, as is the norm in such cases.