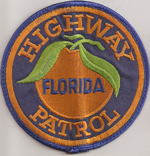 We have a report that a crash involving a semi took place at I-95 southbound, just before U.S. 92, at about 7:15 p.m. Sunday. The crash closed all southbound lanes.
At least three vehicles were involved, according to a witness. Traffic was backing up fast. If you intend to travel south, exit at Ormond Beach or earlier.
The Florida Highway Patrol was reporting the vehicle crash with injuries at mile marker 261.