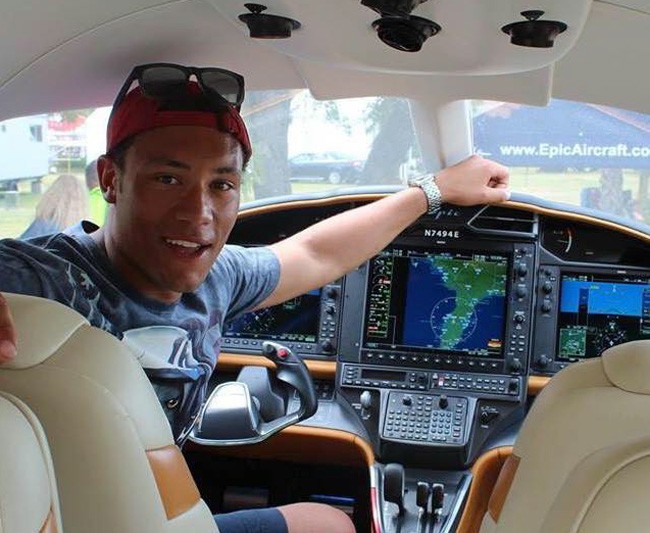 A motorcycle accident early Saturday morning claimed the life of Embry-Riddle Aeronautical University student Torrey Barnes, 23. The Daytona Beach Police Department indicated in their report of the accident that Barnes died from leg injuries sustained in the crash.
Barnes was riding a 2008 Yamaha on Midway Avenue around 1 a.m. Saturday (Sept. 5) when he failed to negotiate a turn west of Catalina Drive, striking a curb instead and ejecting him from the motorcycle. He later died at Halifax hospital.
Barnes was from Buffalo, N.Y., where he attended St. Joe's Collegiate Institute. He transferred to Embry-Riddle in 2012 after two years at the Air Force Academy. He was currently enrolled as a junior at the Daytona Beach Campus, majoring in Aeronautical Science with a minor in Airport Operations. He received his instrument rating and private pilot certificate while at Embry-Riddle.
"We know from Torrey's family that he had wanted to be a pilot since he was three years old," said Dr. Tim Brady, Interim Chancellor of the Daytona Beach Campus. "Not only has his family lost a son, but Embry-Riddle has lost a respected student and the world of the professional pilot has lost a member who was destined for greatness."
The campus chaplain, Rev. David Keck, invited students, faculty, staff and friends to light a candle of remembrance and sign a message of condolence at the campus Center for Faith & Spirituality. Counseling and support services have been made available to all students through the Dean of Students office.
"Torrey will be remembered by his friends as a kindhearted young man who could put a smile on anyone's face," said Dean of Students Jason Glenn. "We wish to convey our heartfelt condolences to Torrey's family and to his many friends. Please keep them in your thoughts in the following days."