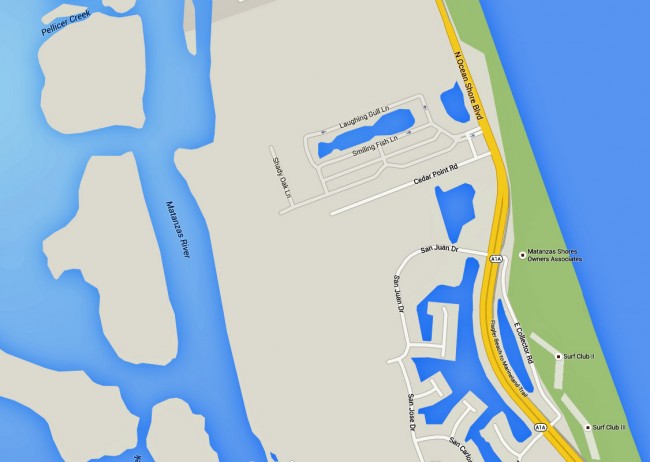 Timothy Miller, a 45-year-old resident of Palm Coast, is in critical condition after a single-car wreck on State Road A1A early this morning (Nov. 28).
The Florida Highway Patrol reports the wreck took place at 3:20 a.m. when Miller, driving a 1998 Mercury Mountaineer south on A1A, failed to negotiate a curve just south of Cedar Point Road. The car tires on the driver's side traveled onto the center-grass median, causing Miller to correct sharply right back onto the road. That caused the vehicle to overturn "multiple times," the FHP report states, sending the car onto the west shoulder of the road.
Miller was not wearing a seat belt. He was ejected. He was transported to Halifax hospital in Daytona Beach. There were no passengers in the car. The wreck took place a short distance from Miller's home on Flagler Avenue, off of A1A to the south of the wreck scene. The crash is still under investigation.