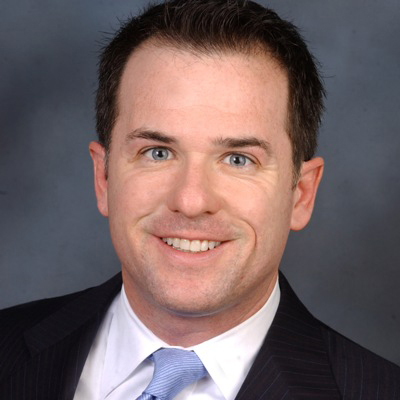 Thomas Gilmore Masse has been named the next Dean and Professor of Music of Stetson University School of Music. Masse joins Stetson from Yale University where he serves as Associate Provost for the Arts.
"I am delighted to join this distinguished community of faculty, staff, and students. I have long admired the high quality of Stetson's educational and artistic training and look forward to working with all members of the campus community." said Masse. "I am excited to work with President Wendy Libby, Provost Beth Paul, and Stetson's vibrant alumni community to advance the School of Music's national and international prominence in music education."
Masse was selected following a national search led by a committee of faculty, administrators, alumni, Board of Advisor members, and trustees, co-chaired by Stetson Provost and Vice President for Academic Affairs Elizabeth "Beth" Paul and Associate Professor of Music David Bjella.
"Tom is recognized and respected nationally and internationally as a leader in music and higher education," said Provost Paul. "I am confident that with Tom's dynamic leadership, the Stetson University School of Music will continue to flourish as an excellent music school and earn distinction as an innovator of 21st century transformational learning."
As Dean and Professor of the School of Music at Stetson, Masse will provide strategic, collaborative leadership, and will be responsible for the overall leadership of the School of Music including academic programming and quality of learning, faculty recruitment and development, budget and personnel management, with strong partnership in enrollment management, alumni and community outreach, fundraising, and institutional advancement.
"We are thrilled to have Tom join our faculty as dean, and we are confident that he is the right person to lead Stetson University School of Music during this exciting time in music education," said Stetson University President Wendy B. Libby.
As Associate Provost for the Arts at Yale, Masse oversees academic and educational policies throughout the university, faculty appointments and promotions, has institutional responsibility for the allocation of resources and budgets and direct responsibility for all academic support units. He also provides strategic support to all fine arts academic departments and the Yale Schools of Architecture, Art, Divinity, Drama, and Music; the Institute for Sacred Music; and the Yale Summer Schools of Art and Music/Norfolk Chamber Music Festival.
Prior to assuming his position in the Office of the Provost at Yale in 2009, Masse was the Deputy Dean of the Yale School of Music, a position he held since 2005. He has held teaching posts at Yale, the University of Michigan and the University of Northern Colorado.
A clarinetist, he has performed as concert soloist, chamber artist, and orchestral musician throughout North and South America, Europe, and Asia, and has taught and presented master classes throughout the world.
Masse earned a Doctor of Musical Arts degree from the University of Michigan, a Master of Music degree from Yale University, a Master of Business Administration degree from the University of Connecticut, and a Bachelor of Music degree from the University of Louisville. He is in the process of completing a Professional Certificate in Fundraising from New York University.
Masse will begin at Stetson in June 2013.