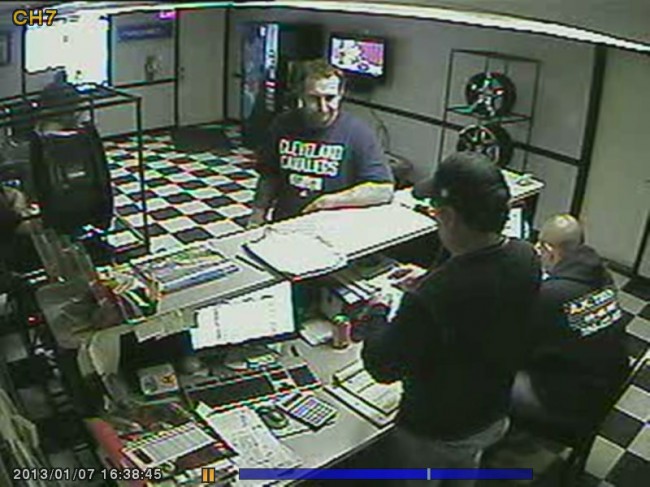 The Flagler County Sheriff's Office is seeking the public's help in identifying a man who used a stolen credit card at a local tire store.
Detectives said the man went to the tire store on several occasions between November 2012 and January 2013 and made thousands of dollars in purchases. The man has what appears to be a tattoo on his left forearm and was a passenger in a Silver single cab Dodge pick-up truck.
Anyone with information on this incident is asked to contact Detective Mark Linde at 386-586-4875 or Crime Stoppers at 1-888-277-TIPS (8477). You may remain anonymous and you could be eligible for a reward up to $1,000.
See the surveillance images of the suspect above and below.