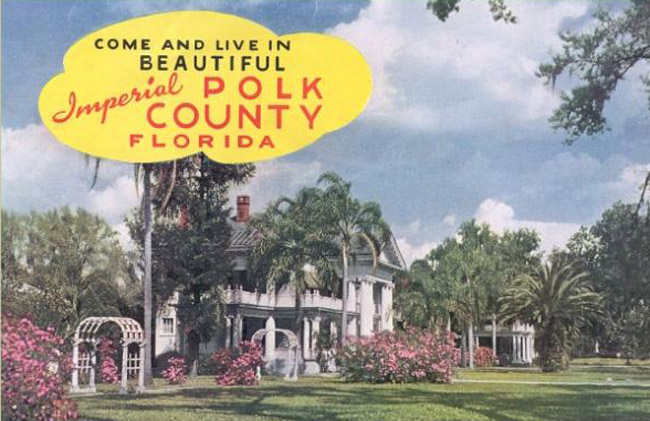 By Bob Sparks
This fall it is safe to predict the election for Governor of Florida will be among the most watched races around the country.   It's OK. We're accustomed to having the nation watch how we vote.
There is no question this is a toss-up race. Those confidently predicting a winner, one way or the other, are likely smoking the substance that is the subject of a ballot amendment this fall.
When it comes to this race, there are few things that can be said with any degree of certainty. First, and with all due respect to former state Sen. Nan Rich, the race will be between Gov. Rick Scott and former Gov. Charlie Crist. One of these two men will be sworn in for the second time next January.
Second, the winner will be decided in just a handful of counties. History shows the candidate and party with the best message and grassroots efforts in 10 counties will begin planning for inauguration.   Grassroots and turnout, not Carole Crist's tax returns or Rick Scott's holdings in a legal blind trust, will make the difference.
Not that long ago Republicans could reasonably count on winning seven of Florida's 10 largest counties, enabling them to win many statewide elections. That is no longer the case.
In 2006, then-Republican Crist won seven of these counties and 53 more to cruise to a seven-point victory. Democrat Jim Davis won only the big three of Miami-Dade, Broward and Palm Beach and four other counties.   The 10 counties accounted for 51 percent of Crist's vote total and 61 percent of Davis'.
In 2010, Scott won only four of the top 10: Brevard, Duval, Lee and Polk. Like Crist four years earlier, these 10 counties produced 51 percent of Scott's vote total with Democrat Alex Sink receiving 61 percent of hers. Scott managed to hang on by 1.2 percent despite Orange, Hillsborough and Pinellas flipping to the Democrats.
Crist also was on the statewide ballot in 2010. Running as an independent for the U. S. Senate against Republican Marco Rubio and Democrat Kendrick Meek, Crist finished second to Rubio by 19 points.
Rubio won seven of the top 10 counties, while Crist won Broward, Palm Beach and Pinellas. However, when combining Crist's and Meek's votes, Rubio followed Scott's pattern of having the most votes in only Brevard, Duval, Lee and Polk.
The top 10 counties provided Rubio with, again, 51 percent of his vote total and 61 percent for the Crist/Meek combination. The Independent and Democrat duo also combined for 2,700,485 votes, or about 55,000 more than Rubio.

The 2012 presidential election between Mitt Romney and Barack Obama is interesting and somewhat instructive. Romney won Brevard, Duval, Lee and Polk.
Even in a high-turnout election, Romney still earned the GOP's usual 51 percent of the 10-county vote, but Obama earned a decisive 65 percent of his entire vote total. Romney lost Broward and Miami-Dade by more than 200,000 votes each and Palm Beach by more than 100,000. Obama won only 12 counties and lost the other 55 by more than 500,000 votes, yet still had some to spare.
Crist hopes Democrats rally around him and slightly increase his percentage in the 10 counties to somewhere near between 62 and 65 percent. If that happens, he will be quite difficult to beat.   With Obama campaign manager Jim Messina advising the Crist campaign, voter turnout will likely be a large part of the strategy.
What does all of this mean? Republicans have traditionally worked to offset the large deficits provided by Miami-Dade, Broward and Palm Beach Counties by winning the other seven big counties.
Recently, Hillsborough, Pinellas and Orange, part of the often decisive I-4 Corridor, have made their task even more difficult. The trend is unmistakable; Republicans must now either find a detour around the I-4 Corridor or widen the road as a path to victory.
Scott and the Republican Party certainly have the resources to build a superior ground game. Will the commitment match the resources?
In the end, races come down to candidates. Floridians know them both.
Scott already knows Crist is a far different opponent than Alex Sink. The current governor also knows that he will need to be the best candidate he can be with an even better grassroots organization if he is to defeat the former governor.
Florida's largest counties hold the largest number of Democratic votes, but they also hold a majority of available Republican votes.   The rest of the state cannot, and should not, be ignored, but the candidate and party maximizing their turnout in the Big 10 counties will win.

Bob Sparks is a business and political consultant based in Tallahassee.