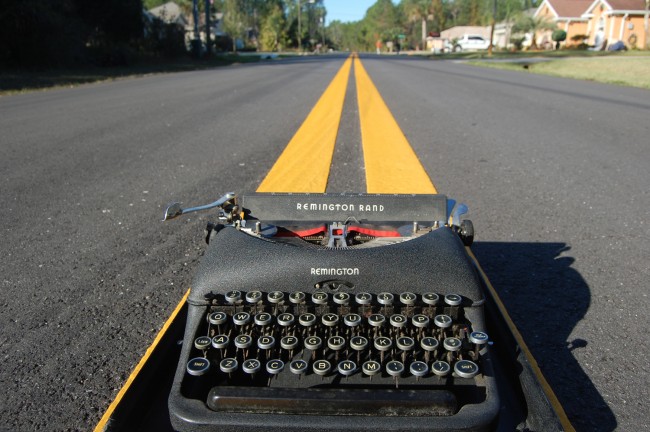 It's somewhere in the range of a mathematical certainty: If you've used a phone while driving, you've either been in a crash or in a pun-less close call. You've taken your eyes off the road for mere seconds—an eternity, on the clock of the unexpected—long enough to swerve off your lane, realize too late that traffic slowed or stopped, or be faced too late with another driver's stupid move, though given what you've just done you're in no position to judge.
And it's not just texting. To call portable devices "phones" these days is deceiving. They're full-service computers, television sets, stereos, atlases, GPS devices, video cameras and shopping malls all in one. Right there in the palm of your, you hope, still-warm hand.
The National Highway Traffic Safety Administration doesn't focus on a single activity like emailing or texting while driving. It calls it all "distracted driving." It includes those two major distractions. It also includes watching videos, changing music channels or playlists, using a navigation system, grooming, even—to exaggerate a little—talking to passengers. Add it all up, and it gets pretty deadly. In 2008, almost 20 percent of all crashes involved one of those distractions, killing 6,000 people and injuring 515,000.
Put it this way: More people are killed from texting and other such distractions on America's roads in four months than the entire death toll of American soldiers in Afghanistan in nine years. Yet the outcry is minimal. When there is an outcry, it's usually against state or federal lawmakers who want to put more restrictions on the use of cell phones in cars. Florida is a good example. Every legislative attempt to regulate the use of cell phones in the past decade has failed. This, after all, is the state where wearing a helmet on a motorcycle is optional. Gray matter in lawmaking is optional, too.
Sen. Evelyn Lynn is trying again. The Ormond Beach Republican just filed a bill (SB 80) that would ban some cell phone use while driving. The ban would include "text-messaging, email, instant messaging, or paging," but not dialing to make a call, not chatting on a cell phone (with or without a hands-free device: some states ban the use of cell phones without hands-free devices), not using the phone to scroll for that latest Béyoncé song, or buying that song, or watching that song's video. Lynn's bill, in other words, is very limited in scope and would make it difficult for law enforcement to distinguish between a driver using a cell phone to make a call as opposed to composing a text: the keys and the motions are the same.
The penalty for breaking that rule would be a $100 fine, considerably less than the average moving violation. The bill has no companion in the Florida House (a companion would be necessary if the proposal is to have a chance). Even if it makes it past the House and the Senate, it's not clear whether incoming Gov. Rick Scott, no friend to government regulations of any kind, would sign it into law. During the campaign, Scott was all for discouraging bad habits while driving, including eating fast food, but he did not endorse an actual ban of any sort. "I will work with legislators that [sic.] share my concern to adopt policies that address distracted driving, he said on the trail.
Several states have adopted universal bans on hand-held cell phones or similar devices while driving. The states include California, Connecticut, Maryland, New Jersey, New York, Oregon, Washington, and the District of Columbia. Some states have more qualified bans. For example, Texas bans hand-held device usage in school crossing zones, Illinois applies the ban to construction and school zones, Georgia applies it only to drivers younger than 18.
Texting bans are far more widespread: 30 states and the District of Columbia have such a ban in place, with more being added every year.
Some 90 percent of Americans have cell phones now. The federal transportation administration found that women use their cell phones to text more often than men do. And in the last quarter of 2008, teen-agers sent and received an average of 2,272 text messages per month, or 75 per day.
In an attempt to draw more attention to distracted driving, the federal government is featuring a series of video testimonies of killings resulting from those habits around the country. Here's one about Margay Schee, the 13 year old from Citra, in Marion County, killed in September 2008: