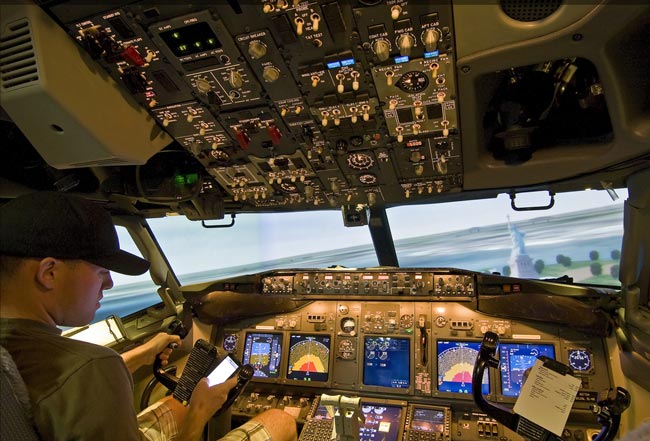 In 2010, the number of people killed in traffic crashes in Florida dropped to a record low of 2,563. The overall traffic-fatality trend for the past 10 years has been down. In 2002, 3,143 people were killed on Florida roads.
The decrease is perplexing in some regards. The safer trend has coincided with an almost 18 percent increase in the state's population in the past decade, to 18.8 million people. The safer trend has also coincided with the rapid increase in the use of electronic devices in cars and trucks: cell phones, texting, global positioning systems (GPS), DVD players, and now an increasing tendency to surf the web while driving. Nationally, just 13 percent of the population owned a cell phone in 1995. Today, that number is up to 80 percent.
But the safer trend is also reflective of a greater emphasis on highway safety, including seat-belt laws. Two years ago, the state's seatbelt law was further strengthened when lawmakers allowed police to pull over and ticket drivers for not wearing a seatbelt. Previously, police were not allowed to pull someone over exclusively because of a failure to wear a seatbelt, though drivers could be issued citations as part of a traffic stop involving other matters.
Recently, phone companies have adopted the same technique as liquor makers: selling their product while also advising on safer use of the products. Verizon, for example, is running a "Don't Text and Drive" campaign.
The question remains: to what extent is distracted driving a cause of traffic crashes, and should cell phone and texting use be regulated in Florida?
Year after year, bills have been introduced in the Florida Legislature to restrict use of cell phones while driving. There's been proposals to ban talking on a cell without a hands-free device, proposals to ban texting while driving, proposals to ban texting by novice drivers while at the wheel. The U.S. Department of Transportation makes available a sample bill that would prohibit driving while manually typing anything in or reading anything from a wireless device, GPS devices and radios excluded.
And every year, the bills fail. Today, Florida is one of a handful of states to have virtually no law whatsoever regulating the use of wireless devices while driving. Thirty-four states ban texting for all drivers, nine states ban hand-held cell phone usage, 30 ban all cell phone use by novice drivers, and 19 ban cell phone use by school bus drivers when they're ferrying children. Most states also require police agencies to report distracted driving related to cell phones in crash data. Not Florida, making it one of just two states—along with Ohio–to have no regulation whatsoever, including crash data reporting, relating to cell phones and driving.
Last week, yet another proposed law was filed in the Legislature. The five-page bill (HB 39), sponsored by Rep. John Patrick Julien, D-North Miami Beach, would slap a moving violation on drivers caught using a hand-held cell phone
The prohibition is enforceable as a secondary offense. A first violation is punishable as a nonmoving violation, with a fine of $30 plus court costs which vary by county; the total fine plus court costs and fees ranges from $78 to $129. A second violation committed within 5 years of the first is a moving violation punishable by a $60 fine plus court costs, resulting in a total fine and costs of $128 to $179.
There's little question that distracted driving plays a significant role in traffic crashes. A frequently cited study by the Virginia Tech Transportation Institute looked at long-haul trucks for 18 months by outfitting the cabs with video cameras. The study found that when the drivers texted, their collision risk was 23 times greater than when not texting. The study also measured the time drivers took their eyes from the road to send or receive texts. In the moments before a crash or near crash, drivers typically spent nearly five seconds looking at their devices – enough time at typical highway speeds to cover more than the length of a football field.
"Extensive research shows the dangers of distracted driving," The Times reported two years ago. "Studies say that drivers using phones are four times as likely to cause a crash as other drivers, and the likelihood that they will crash is equal to that of someone with a .08 percent blood alcohol level, the point at which drivers are generally considered intoxicated. Research also shows that hands-free devices do not eliminate the risks, and may worsen them by suggesting that the behavior is safe. A 2003 Harvard study estimated that cellphone distractions caused 2,600 traffic deaths every year, and 330,000 accidents that result in moderate or severe injuries. Yet Americans have largely ignored that research."
Here's how the Florida Highway Patrol defines distracted driving:
Eating and drinking
An outside person, object or event: animal, a crash scene, or road construction
Adjusting a radio, cassette, compact disc player, I-pod or GPS device
Other occupant in the vehicle: talking, arguing, or assisting a child
A moving object in the vehicle: a pet, an insect, or an object falling off the seat
Smoking related: reaching for, lighting, smoking, or dropping a cigarette
Cell phone related: dialing, talking, listening, texting or reaching for a cell phone
Other device brought into the vehicle: reaching for a water bottle, purse or sun glasses
Using a device integral to the vehicle: adjusting mirrors, lights, or seatbelt
Other distraction: a medical issue, looking at a map or road sign, sleepy, or fatigue
Inattentive or lost in thought
Originally published July 13, 2011.