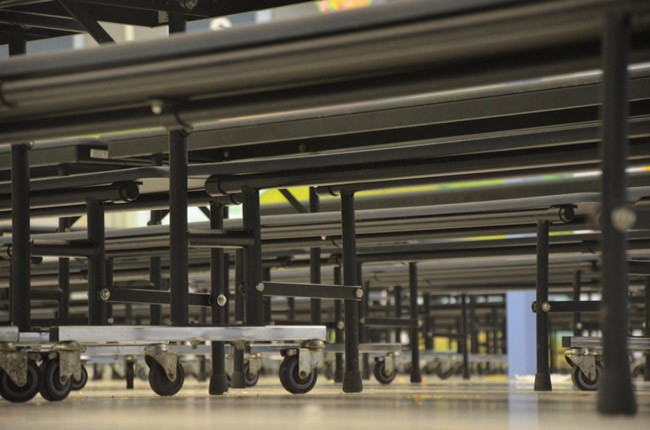 Days before testing was scheduled to begin, Gov. Rick Scott issued an executive order Tuesday suspending the administration of an 11th-grade language arts test that Education Commissioner Pam Stewart has asked the Legislature to eliminate.
The move was expected; Stewart had recommended last week that Scott suspend the exam so that lawmakers can consider legislation to permanently scrap it. Critics of the test say it's redundant because students' graduation requirements in language arts are fulfilled by an assessment given in the 10th grade.
The state's largest teachers union, though, said Scott should have done more, even as union leaders conceded they were unsure of the limits of his authority. Officials with the Florida Education Association pointed out that the executive order gets rid of just one of the tests that students face, and they pushed for suspending the entire school-accountability system for a year.
"But we think that the governor ought to have an executive order that delays all of this for a year or two in order to let us try to bring everything together and figure out, is the system that we have in place helping instruction and helping students?" union President Andy Ford said.
---
Union officials sought suspension of the entire testing scheme.
---
In a nod to the fact that the state is introducing a new set of statewide exams this year, the Legislature has already given public schools a reprieve from consequences that might have followed poor marks on the annual school report card. But schools will still be given letter grades, students could still be retained in third grade if they don't pass a state test, and teachers will still see part of their job evaluations based on student performance.
Ford said the state should treat this year's exams as a "field test" to work out any kinks.
"We should still go ahead and administer the test, but we shouldn't have the consequences for that," he said.
Speaking with reporters Tuesday afternoon after a roundtable discussion with local teachers of the year, Scott indicated he wasn't interested in a delay.
"We all know that when we measure something, there's a greater chance that we're going to take it seriously and we're going to improve," he said. "I believe our teachers are going to do well. I think our students are going to do well."
Stewart also recommended curtailing some other local and statewide tests in her report last week, but much of the testing that the state requires would remain in place. Lawmakers plan to pass legislation dealing with assessments during the 60-day session that begins next week.
–News Service of Florida