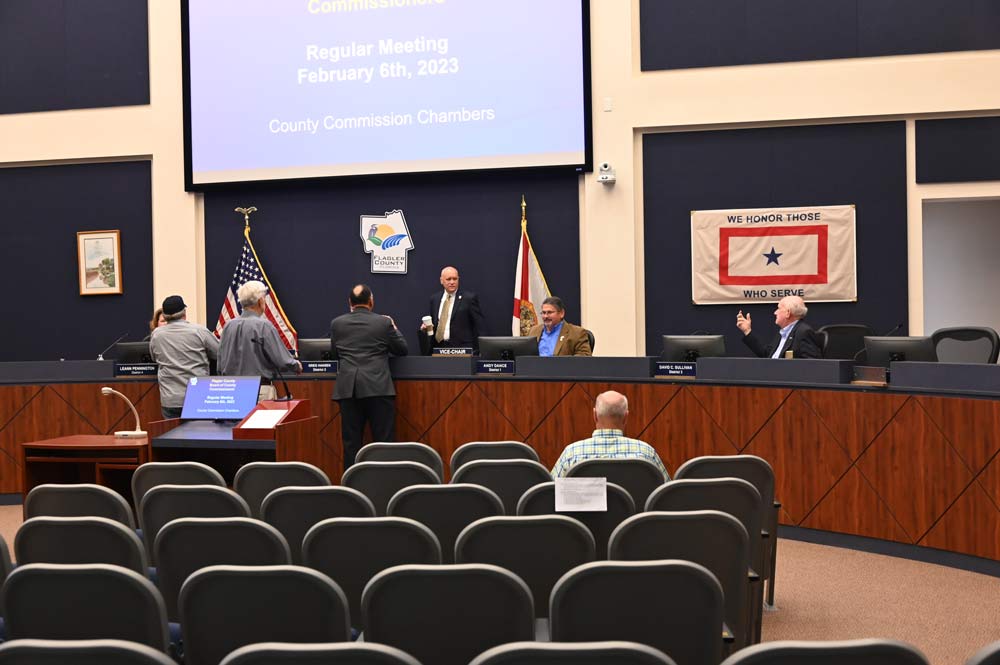 A House Republican on Thursday proposed a constitutional amendment that would impose eight-year term limits on county commissioners. Rep. Michelle Salzman, R-Pensacola, filed the proposal (HJR 19) for consideration during the 2024 legislative session, which will start in January.
If approved by the Legislature, the proposal would go on the November 2024 ballot, where it would need 60 percent approval from voters to pass. The state Constitution addresses the structure of county commissions and four-year terms for commissioners but does not place limits on terms.




State lawmakers, the governor and state Cabinet members have eight-year term limits. Also, the Legislature this year approved imposing eight-year term limits on school board members, down from previous 12-year limits.
Flagler County used to have long-timers on the commission, most notably George Hanns, who served 24 years until seven years ago (he's running again in 2024), and Jim Darby, who served for 16 years until 2008, deciding not to run that year shortly after the commission passed him over as chairman for the first time in more than a decade.
But no commissioner since has exceeded two terms, though Greg Hansen is now into his second term after having served a partial term as an appointed member of the commission. Donald O'Brien will be completing his second term in 2024, but he's announced a run for the state House, and Dave Sullivan, also finishing his second term next year, has said he will not run again. In other words, turn-over has not been a significant issue on the Flagler County Commission.
–News Service of Florida and FlaglerLive