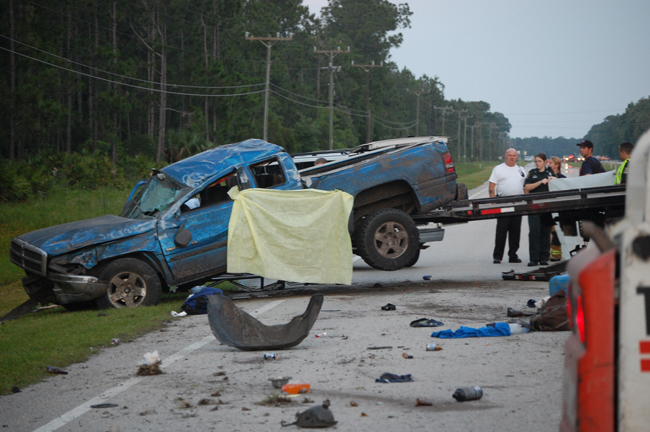 Traffic crashes are the Number 1 killer of teens in Florida and in the United States. To keep more teens safe in the driver and passenger seat, the Florida Highway Patrol and Department of Highway Safety and Motor Vehicles encourages all Floridians to participate in a statewide White Out next week. The Department asks Floridians to show support by wearing a white shirt on Oct. 19 to help white out teen crashes.
The Department will observe National Teen Driver Safety Week on Oct. 17 – 23, and use the opportunity to educate teens and their parents about staying safe behind the wheel.
"The number of teens who died in traffic crashes dropped 21 percent between 2008 and 2009, which signals that Florida is heading in the right direction," said Lt. Bill Leeper, FHP Spokesperson. "Despite the
decline, 153 families felt the impact last year when they lost their teens to crashes. No one wants to see someone with their whole life ahead of them die, especially when the cause of death is preventable. Join us Oct. 19 as we white out teen crashes."
Teens (ages 15 – 19) have the highest crash rate of any age group in Florida. Here are statistics from the Florida Traffic Crash Statistics Report 2009:
772,910 teens are licensed to drive in the Sunshine State.
29,485 crashes involved teens last year.
153 teens died.
19,292 teens were injured.
Florida's teen drivers are twice as likely to crash as their parents and three times as likely to crash as their grandparents.
Teens represent five percent of Florida's driving population, but they are involved in more than nine percent of Florida's vehicle crashes.
Since 2008, the Department has launched www.TakeTheWheel.net, an interactive website by teens for teens, as well as Drive with CARE (Courtesy, Attention, Responsibility, Experience) to educate teens and their parents about Florida's graduated licensing law and the importance of parental involvement in teaching teens to drive.
Drive with CARE provides a drivers guide available online and in state and tax collector operated driver license offices throughout the state. The Florida Sheriff's Association, numerous state and local law enforcement agencies, and safety advocates throughout Florida are joining the Department in this important campaign.
See Also: