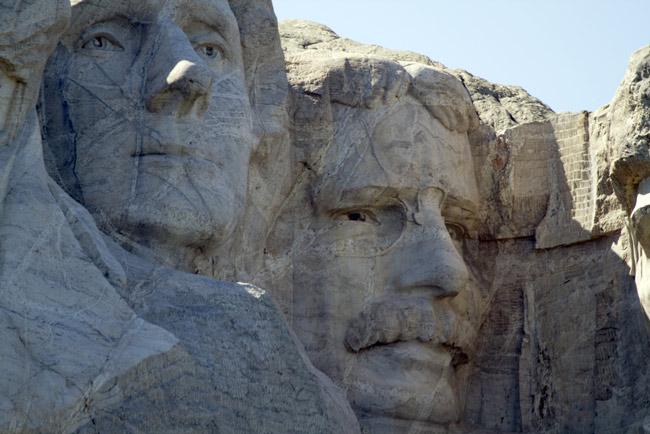 The American presidency has had its share of men of action, of wits, of intellectuals, of braggarts, of warmongers and softies and bon vivants, and of men who could wield a rifle as enthusiastically as a pen (and misfire with both as often as they could hit their target). But only one president combined all those qualities and flaws: Teddy Roosevelt, who, a mere police commissioner at 36, became president at 42 in 1901—the youngest man to take the office, after William McKinley's assassination made his accession possible—and held it until 1909, when the lazy and corpulent William Howard Taft took over.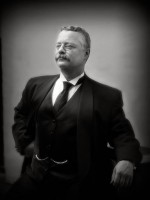 Roosevelt died in 1919. But irrepressible as he always was, Roosevelt is coming to Flagler Beach on Jan. 30, for one appearance only, under the guise of impersonator Joe Wiegan, who's built a reputation as the nation's most convincing TR impersonator. So convincing and reputable that George W. Bush invited him to the White House for a performance in 2003, when Bush could use every possible form of impersonation to look more TR than Taft.
Beside their love of war (which nevertheless won Roosevelt the Nobel Peace Prize), the two presidents did have this in common: both had sent troops into a foreign land presuming they'd be welcomed and beloved as liberators (Iraq for Bush, the Philippines for TR), only to be reviled as invaders, occupiers and torturers. American troops in the Philippines routinely used waterboarding (they called it the "water cure" back then) to torture natives—including, in one notorious case, a mayor—a method Bush's torturers would just as enthusiastically adopt and defend.
Wiegan's Roosevelt, who won't be soaking up those distasteful memories, will be the featured performer at the Flagler Beach Rotary Club's Jan. 30 meeting at 8 a.m., which will be held at Santa Maria del Mar Catholic Church's social hall.
Wiegan has had his own run at elected office: he is a former county commissioner in Illinois and currently lives in Sewanee, Tenn. He performs throughout the country for schools, theatres, history museums, conservation organizations, corporations, professional associations, civic organization conventions and the like. The Teddy show lends itself to a wide range of interpretations of the life of a man whose character epitomized the American spirit in all its exuberance and contradictions.
Judging from his copious correspondence, Roosevelt was as comfortable discussing meat-packing scandals or socialism or starvation with Upton Sinclair as he was diagnosing Taft's political future, complaining to a college president about "the foolish people who desire to abolish football," theorizing about "simplified spelling" with a linguist, discussing Euripides with a family friend ("I think Clymenestra's sin mild indeed compared with Agamemnon's") and Winston Churchill with the boorish Henry Cabot Lodge ("I dislike the father and I dislike the son"), down to how to go about identifying a warbler ("… the brilliant yellow under parts with thick black streaks on the breast, made the bird unmistakable").
"From bear hunts to the Panama Canal, from Africa to the Amazon, TR's delightful stories come to life," Wiegan promises on his website.
Wiegan is himself a Rotarian, and January is Rotary Awareness Month, so for the Flagler Beach Rotary, Wiegan's appearance was a combination of fortunate events: he is visiting Ormond Beach around that time. He wanted to attend the Flagler Beach meeting to make up a meeting he'd missed. He proposed to the club to put on a show, if the club wanted it. The club welcomed it. Wiegan is doing it free of charge. For the Rotary Club, the show will help draw people in and perhaps add to the membership. All are welcome. There is no charge to attend.
Those interested in attending the Jan. 30 event at the Rotary, or anyone requesting more information on it, are asked to RSVP or contact Tim O'Donnell at 386/447-5272 or via email at [email protected].

Watch Wiegan's Teddy Roosevelt at the White House in 2003:
Watch Wiegan's TR in an interview: