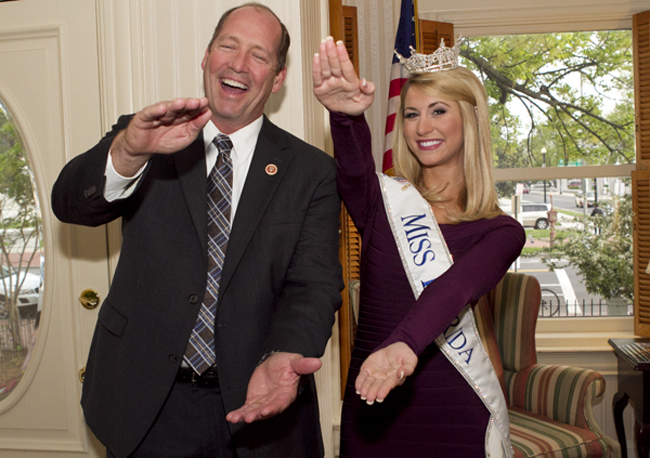 As a dog owner I was alarmed to discover that first-term Republican Congressman Ted Yoho, who hails from Gainesville, is a veterinarian. I had always assumed that veterinarians, with all those years of schooling, were pretty sharp folks. Yoho, though (say that three times quickly), was just honored by the Business Insider for uttering "The #1 Stupidest Comment on the Debt Ceiling." What did Yoho say? "I think we need to have that moment where we realize [we're] going broke. I think, personally, it would bring stability to the world markets."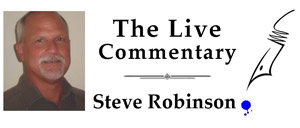 The United States of America going broke would stabilize world markets. Yikes. Having neither horses nor cattle, I was only somewhat relieved to learn that Yoho is a "large animal veterinarian." It would be easy to dismiss Yoho as a fugitive from something Swiftian, except that he is among the cadre of Republican extremists in the House currently holding our nation hostage to their demands.
OK, enough name-calling. It seems I angered some people with my last column, in which I suggested that the Yohos of the House put me in mind of the Know-Nothing Party of the mid-19th century. Name-calling, I was reminded in one email, is childish and doesn't advance understanding of the issues. Fair enough. But likening the narrow-minded nativist sentiments of that short-lived 19th century party to the ideals of this current group of ideological fringe-dwellers is really not that far off.
In defending his willingness to sink the global economy if he and his cohorts don't get their way, one of Yoho's colleagues, Rep. Thomas Massie of Kentucky, said, "All that really matters is what my district wants. And my district is overwhelmingly in favor of my position." Translation: "Nothing is more important than my keeping my job." Now, there's a patriot for you.
Maybe I'm just showing my age, but I've always thought that the people we place in positions of authority—no matter the arena—should be held to a higher standard than that of the average guy. It's why we come down harder on police officers when they turn out to be corrupt. It's why we fire generals for sexual indiscretions that earn actors cover stories in People magazine. No matter how limited their world-view and how parochial their attitudes, once a Joe Blow becomes Congressman Yoho, a kind of transformation should take place.
Ted, you're not running the local mosquito district. You are one of 535 legislators who are expected to conduct the nation's business in a way that serves not only the immediate interests of your district, but also the welfare of 314 million Americans who are at the mercy of your decisions. We have a nearly $17 trillion economy. We have a million-and-a-half men and women under arms, some of them in harms way, all of them ready to defend our nation. We have 5,100 nuclear warheads, enough to wipe out human civilization on this planet. At the very least, educate yourself.
How rich with irony that my email correspondents were mad as hell at my rather tepid insult of their legislative heroes. Yes, people should be mad—but not at the likes of me. Rather, they should direct their anger at narrow-minded ideologues whose understanding of the world begins and ends at the beginning and the end of their Main Street.
In their book, "It's Even Worse Than It Looks: How the American Constitutional System Collided With the New Politics of Extremism" (Basic Books, 2012), political scientists Norman Ornstein and Thomas Mann offer an oft-quoted portrait of these right-wing extremists as "ideologically extreme; contemptuous of the inherited social and economic policy regime; scornful of compromise; unpersuaded by conventional understanding of facts, evidence and science; and dismissive of the legitimacy of its political opposition…"
Facts simply don't matter to these congressmen, emboldened as they are by their cheering sections back home. Elected officials should not be mere carbon copies of the people they represent—they should be people of substance who listen to and can respond to the needs of their districts, while understanding that their role in our government obligates them to learn and to educate themselves and their constituents.
And if rising above the fears and prejudices of the voters means they may lose an election, well, no one said that these were jobs for life. After all, there are still horses and cattle to attend to.

Steve Robinson moved to Flagler County after a 30-year career in New York and Atlanta in print, TV and the Web. Reach him by email here.