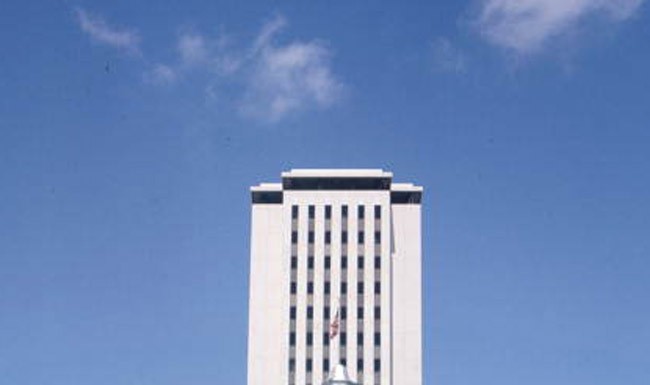 State economists gave Gov. Rick Scott a little more money to work with when he crafts a proposed budget for next year, as Florida continues to recover from the devastating recession that started in 2007.
A state panel that forecasts how much tax revenue the state will take in from its major income sources tacked on a relatively modest $462.3 million between now and June 30, 2017. The new numbers mean that, overall, lawmakers and Scott will be able to divvy up about $2.2 billion more in the 2016-17 budget year that starts July 1 than they did in the current year.
But at least some of the extra money is likely to be eaten up by increasing enrollment in the state's public schools, changes to health-care spending and the like. Amy Baker, the Legislature's chief economist, said there will be some money for lawmakers to use after taking care of those needs.
A more official estimate of the surplus the state can expect after taking care of its "critical needs" will be released next month.
House Speaker Steve Crisafulli, R-Merritt Island, welcomed the new estimate in a statement released by his office.
"I'm pleased to see the revised forecast project an increase in revenue because it means Florida's economy is growing," Crisafulli said. "The projected increase in state revenue shows the House's commitment to fiscal responsibility, lower taxes, and creating a stronger climate for job creation is working."
Baker said the new numbers reflected an economy that is continuing to recover after the worst economic downturn since the Great Depression. Currently, economists expect the state's economy to return to normal by the end of the 2016-17 budget year.
At the same time, forecasters are keeping an eye on models that want to continue the current growth rates, which could be deceptive because Floridians are simply getting back to the habits they had before the crisis began.
"You have to constrain it by knowing that as things return to normal, you won't have those big hikes in the growth rates," Baker said. "It's going to stabilize around where it used to be in a normal time. … We wouldn't expect to see those very, very extra strong growth rates we saw coming out of the recession."
One sector that continues to lag, Baker said, is construction, which was hammered by the downturn and the foreclosure crisis that followed.
–Brandon Larrabee, News Service of Florida