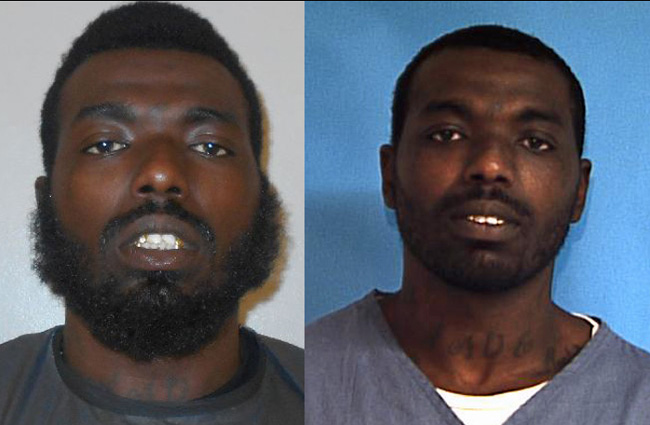 The alleged armed robbery of 23-year-old Nicole Rizzo on Bunnell's South Chapel Street in early evening Friday triggered the deployment of the Flagler County Sheriff's SWAT team, a search of the area and, just two hours after the robbery, the arrest of a Bunnell man who'd been released from prison seven months ago. Rizzo was not hurt.
Charles Lenard Phillips, 27, a resident of 413 South Chapel Street known as "CJ," was arrested on charges of armed robbery, aggravated assault with a deadly weapon and petit theft. By Saturday afternoon, he had posted bail on $4,500 bond and was released. Phillips was released from state prison on May 20 after serving two years on drug charges.
Rizzo told the Bunnell Police Department's Cpl. Christopher Wolfle that she was walking her bicycle down East Court Street toward Dr. Carter Boulevard when she saw Phillips, with whom she was familiar: she used to be in "high debt" to him, she told police, some three or four years ago before he was "busted" in a drug operation. Rizzo said Phillips at first asked her how she was doing, but before he finished his sentence he'd pulled a gun out from his waist.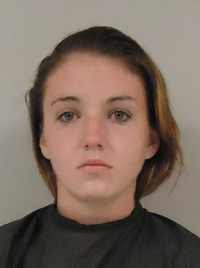 Phillips, according to Rizzo, did not point the gun at her, but kept it pointing at the ground. He allegedly ordered her to give him her money and a gold necklace she was wearing. Rizzo complied, handing over $113.00. Phillips then took off jogging. Rizzo told police that she followed him to see what house he was going in.
Wolfle and another officer had been dispatched to the robbery call at 4:23 p.m., according to Phillips's arrest report. Between that time and 5:53 p.m., a stream of police units–a combination of Bunnell police and Flagler County Sheriff's deputies–converged on the scene near the old hospital. (Rizzo said the alleged robbery took place behind the hospital.) In all, about 20 cops converged, along with two K-9's.
The SWAT commander arrived at the scene at 5:23 p.m. Rizzo had told police she believed Phillips had gone into one of two addresses on South Chapel–either 300 or 302, though she said she saw Phillips neither enter the residences or leave the area.
At 6 p.m., the SWAT team raided the 300 South Chapel Street address, but that "yielded negative results," the police report states. Six minutes later, the SWAT team raided 302 South Chapel, again with negative results.
At 6:17, deputies located and seized Phillips near 308 South Chapel.
Police took Rizzo to where Phillips had been apprehended. She positively identified him as the suspect who had allegedly robbed her. Phillips was then placed under arrest and booked at the Flagler County jail.
Rizzo's arrest record in Flagler is not modest, either: she's been arrested five times since 2012, on charges of drug possession, theft, and numerous charges of probation violation.