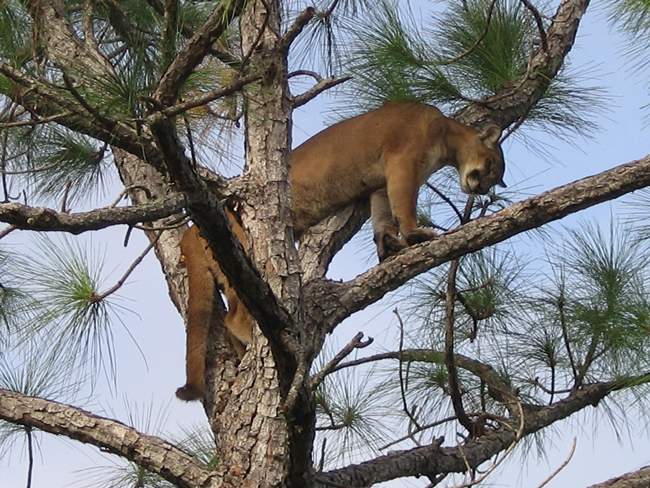 By Jim McLellan
People sometimes ask me when Florida officially went nuts. I like to tell them that the sane-train derailed somewhere between Marjorie Kinnan Rawlings and Carl Hiaasen.
Rawlings' classic stories are from a Florida that was settled, but not yet subdued by man. Like her fictional characters from "The Yearling," she and a handful of "Cross Creek" neighbors lived largely off the land, even in the '30s and '40s, playing tug-of-war with nature for their daily bread.
Hiaasen is the well-known Miami Herald columnist whose novels, including "Strip Tease" and "Tourist Season," are inspired by his years of reporting on the state's greed, corruption and excess. His Florida is one that's overrun by people, overcome by development and overflowing with wealth.
So, what happened to turn Rawlings' Florida into Hiaasen's? How did we go from wild to weird to what-the-hell in the span of just a few short decades?
As with most Florida-related questions, rapid population growth is part of the answer.
Let's say you gathered all the people in Ireland, Israel and Albania, and then mixed in Puerto Rico for good measure. You'd still have fewer people (and probably less diversity) than Florida.
However, growth is just a symptom. The real problem is that we've made it way too easy to be a Floridian these days.

We've all but eliminated the existential threats that were a daily part of Rawlings' world. Life expectancy is up, panther attacks are down and you can now be arrested for taking a fawn from the wild. We've added indoor plumbing, cut way back on yellow fever and I rarely find a cottonmouth living under my doorstep these days.
We've tried to make things better, but the road to Hiaasen is paved with good intentions run amok.
The downside is that living here no longer requires an investment of heart and soul like it did in the days before air-conditioning, mosquito control and subdivisions. It's so easy now that anyone can do it, and it seems like everyone is.
Rather than accept this fate, I propose a Florida citizenship test for new arrivals, and not the namby-pamby written kind I always forgot to study for in college. I'm talking about a practical exam that will restore our identity and rebuild our sense of community.
Want to move to Florida? Here's what you do:
·      First drive in rush-hour traffic on I-75 in Tampa, navigate an early bird buffet in Boca and take a Miami cab ride anywhere.
·      Next, buy a souvenir inside Disney World without spending more than $100 or having your picture taken.
·      From there, go find water in Cross Creek, plant an FSU flag in the middle of Florida Field and spend the night on the border in the Okefenokee Swamp.
·      Then gather and clean a limit of scallops in St. Joe Bay and sit through an entire Senate committee meeting in Tallahassee.
·      Leave there headed west, stop in the Apalachicola National Forest and grunt up 50 earthworms. Find out why Vernon was once called "Nub City," then travel to Pensacola without using I-10.
Florida citizenship will be granted to all who live through the experience, don't kill anyone else while doing it and swear to never, ever try to ride a manatee under any circumstances.
I realize this test will slow our growth a little. But it will also make sure that the people who move to Florida are the ones who really want to be here.
At the very least, I think there may be a Hiaasen novel in it somewhere.

Jim McClellan is a fifth-generation Florida native and a former speechwriter for Governor Lawton Chiles, writes at www.outdoorsdownsouth.com.