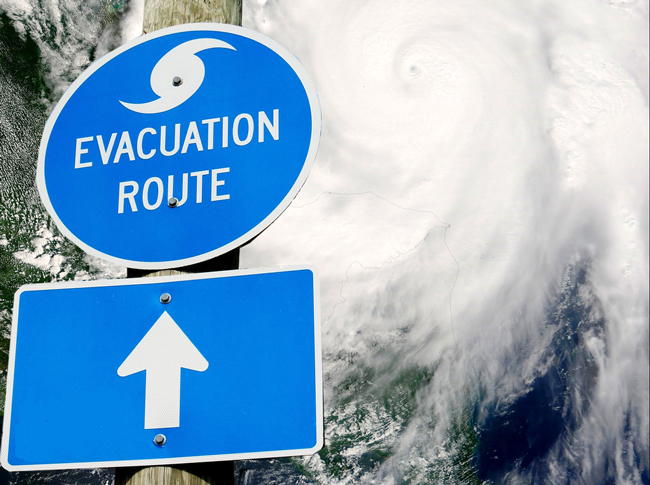 Results of the annual Sunshine State Survey commissioned by the Florida Chamber of Commerce were published today, and the numbers are grim: almost half the respondents say Florida is a worse place to live than it was five years ago, with just 12 percent saying it's better. And looking ahead to the next five years, just 31 percent see matters improving, while 65 percent see the state getting worse or staying the same.
The survey also adds more data to the trend of the last two years, which has seen parts of the state, including Flagler and Volusia counties, lose population for the first time in memory: 21 percent of respondents are seriously considering moving out of the state, up from 17 percent last year. The proportion is 28 percent for Central Florida respondents, and 12 percent for residents in the northeast.
As for tax cuts, the survey shows Floridians—unlike Gov. Rick Scott—not interested: In an open-ended question about what the governor's top priority should be, 61 percent say creating jobs and improving the economy should be it. The next-highest response was 8 percent for improving education. Tax relief came in at 3 percent, about equal with health care reform.
Floridians are also displeased with their business leaders, who rate as poorly as government leaders when it comes to trust and doing what's right for Floridians. Asked how much of the time business leaders can be trusted to do what's right, just 29 percent of respondents said almost always or most of the time, while 69 percent said only some of the time or never. That compares with 28 percent giving government leaders the higher marks, and 71 percent less trusting marks. Non-profit companies, however, got better marks than both, with 42 percent of respondents saying they can be trusted to do right almost always or most of the time.
The survey also rated Floridians' satisfaction with their government at various levels. State government rated worst, with just 23 percent of Floridians rating it good or excellent. The highest satisfaction in government was with local school boards, with 37 percent giving them good or excellent grades, followed by the court system and county government, at 33 percent each. City governments rated lower, at 32 percent, and the federal government at 25 percent.
"The public is very wearisome of the slow economic recovery and the high frustration level of Floridians is impacting their opinion of government at every level," said Susan MacManus, a University of South Florida public administration and political science professor. "At the same time, people have an expectation of what they want the governor and the legislature to do: to create jobs and remove major barriers to doing business in the state of Florida. They also see education, especially good teachers, as vital to Florida's economic future."
The poll of 1,220 Floridians was conducted January 3-16 for Leadership Florida by the Nielsen Company, as it has since 2008.
Asked in an open-ended question what put the greatest stress on household finances, the highest reason by far was joblessness, followed by the poor economy, the price of utilities, the price of basics such as food and maintenance. Property taxes came in fifth, followed closely by personal debt and mortgages, then by the cost of property insurance. Asked specifically to say which placed the greater burden on household finances between property taxes and insurance premiums, 40 percent said insurance, 32 percent said taxes, and 8 percent said the burdens were about equal.
The survey also focused on education. Some 46 percent of respondents rated their local public schools good or excellent. Asked to rate which of seven priorities should be the state's first in improving public schools, 31 percent—the highest proportion by far—cited increasing teacher pay and retaining the best teachers. More accountability of financial management, not of teachers, came in second, with 20 percent. Raising standards to improve test scores got backing from 14 percent of respondents, reducing class size from just 12 percent.
A separate question framed the issue more explicitly by asking respondents what they would do first to improve education, and limiting their choices to just three responses: getting rid of ineffective teachers (that got 52 percent), rewarding teachers with "financial incentives," or merit pay (that got 40 percent), and doing both simultaneously (5 percent).