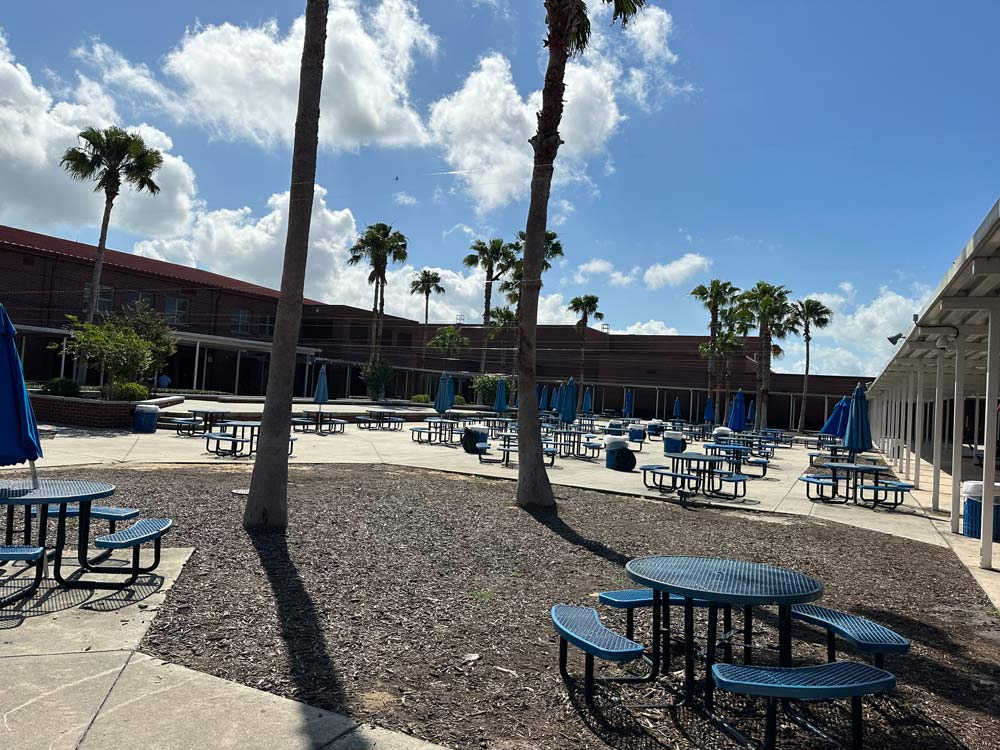 On Friday, the Flagler County Sheriff's Office (FCSO) arrested a 16-year-old student at Matanzas High School after the teen got into a physical altercation with another student and bit a school staff member who was attempting to break up the fight.
At approximately 1 p.m., SRD Deputy Landi responded to reports of a fight between two female students in the school's courtyard. Deputy Landi observed a school staff member holding their forearm, which had been injured. The victim stated that while trying to separate the teenagers, they placed their arm around one of the students, identified as T.J., who then bit the staff member on the forearm several times until she broke the victim's skin, causing a minor injury.




The 16-year-old student was arrested for felony Battery on a School Official and transported to the Sheriff Perry Hall Inmate Detention Facility for processing before being transferred to the Florida Department of Juvenile Justice.
"This lack of respect for teachers and staff will not be tolerated in our schools," said Sheriff Rick Staly. "School staff and teachers are here to teach you. Don't fight in school. It takes a bigger person to walk away from a fight and de-escalate the situation than to engage in a fight or attack a faculty member. Parents, talk and teach your students how to handle disagreements and that fighting is not the solution. This will help them for a lifetime. Otherwise, if you don't do your job as a parent, we will do our job and arrest your child, which we don't want to do, but we will not tolerate this kind of behavior in our schools."