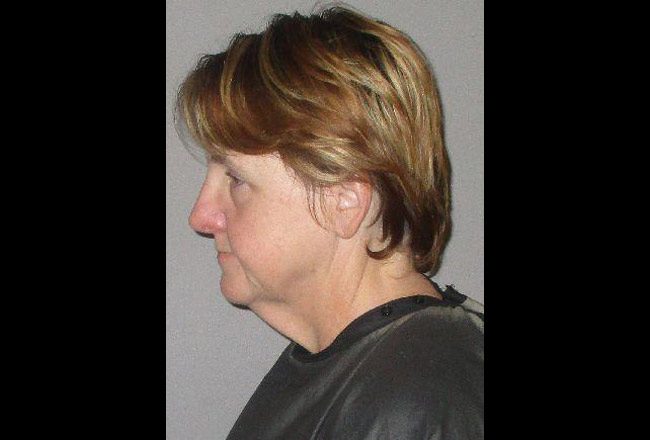 Pamela Guth is a 54-year-old resident of Rose Petal Lane in Palm Coast, where she lives with her sister and 73-year-old brother-in-law.
Wednesday afternoon she went to the operations center of the Flagler County Sheriff's in Bunnell. She was crying hysterically. She said she needed help. When a deputy arrived, she told deputies she was a crack addict, and that she had stolen her brother-in-law's gun to trade it in for an unknown amount of cocaine. She told deputies who her alleged dealer was: Javon Dunlap.
Dunlap is a 35-year-old resident of Hymon Circle in Bunnell with a rap sheet thick with arrests: Since 2008, the county jail records 14 arrests for charges that include purse-snatching, driving on a suspended license, attempted murder, false imprisonment, dealing in stolen property, cocaine possession, probation violation, and marijuana possession. Dunlap served two stints in Florida state prison, totaling three years, both for selling or manufacturing cocaine. He was last released from state prison in 2007. He was arrested in March and again in September, was found guilty on a third-degree felony count of possession and sentenced to five months at the county jail at the end of October, with two and a half months' credit for time served. He got out on Dec. 16, about six weeks short of the five-month sentence: his year's time in jail all added up to three months and 23 days.
On Tuesday, Guth told deputies that she took her brother-in-law's Glock 26FS 9mm handgun from atop the refrigerator and traded it to Dunlap, who had allegedly asked her if she could get him a gun. The following day, she texted Dunlap and asked if she could get her brother-in-law's gun back. Dunlap's girlfriend responded, saying the phone was hers, not his. And "there was no cooperation from the responding party in regards to getting" the gun back, Guth's arrest report states.
Guth identified Dunlap from sheriff's records. He was not arrested. But Guth was: she faces a charge of grand theft of a firearm, a third degree felony, and dealing in stolen property, a second degree felony, and booked at the Flagler County jail, where she remained today on $5,000 bond.