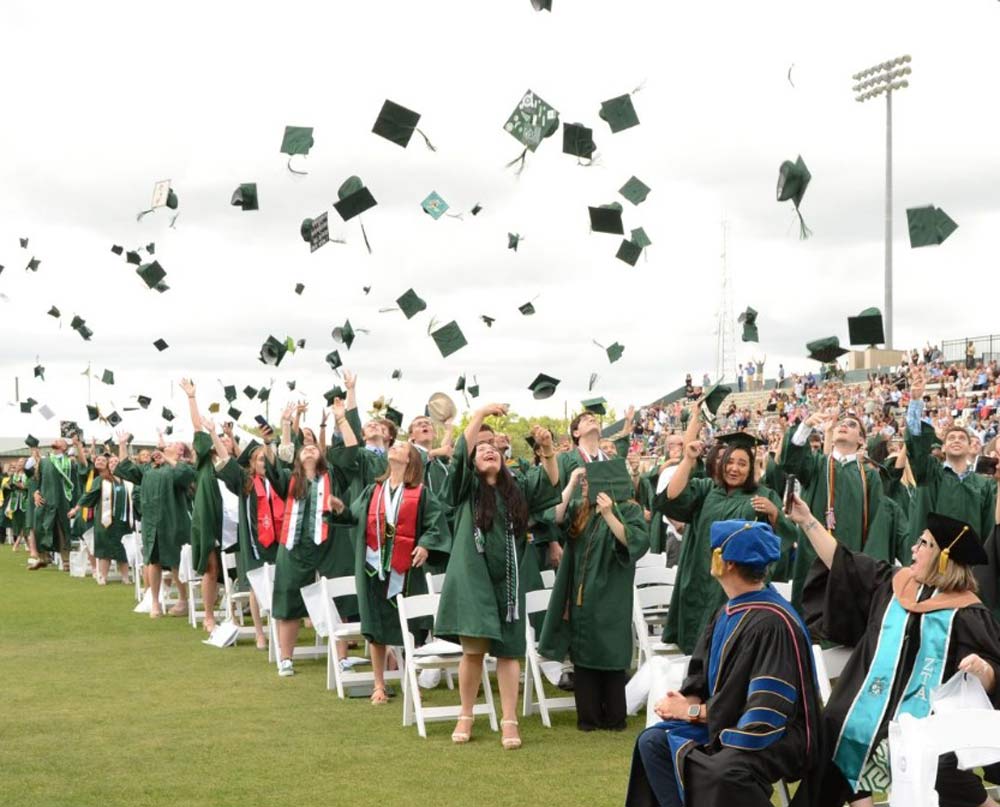 Stetson University has again been named one of the best and most interesting four-year colleges in the country by the Fiske Guide to Colleges.
The Fiske Guide to Colleges 2024, now in its 40th year, selects more than 320 colleges as the "best and most interesting" among the country's 2,300 institutions, plus ones in Canada, Great Britain and Ireland. The bestselling guide bills itself as the "most authoritative source of information" for college-bound students and their parents.




Stetson receives praise for its "top-notch business programs and strengths in music, health sciences, and digital arts," according to the guide, written by former New York Times education editor Edward B. Fiske.
The university offers strong programs in accounting, professional sales, finance and entrepreneurship, as well as the Roland George Investments Program, where students oversee a portfolio worth $6 million in stocks and bonds, the guide says. Also popular are majors in psychology, political science and biology.
"We are pleased to receive this national recognition for academic quality," said Stetson President Christopher F. Roellke, PhD. "Stetson provides an exceptional education, from the individual attention from faculty to countless opportunities for study abroad, internships and other hands-on learning."
Class sizes are small and "professors are always willing to help," says the guide, which has featured Stetson repeatedly through the years. The "one-on-one attention" from faculty allows students to graduate from the university "with solid academic foundations for future work or study."
In addition, the guide highlights the vibrant residential campus, with more than 100 student organizations, NCAA Division I Athletics teams, and intramural and club sports. Nestled within the "adorable, small Southern town" of DeLand, the beautiful campus is close to shops, galleries and cafes, and just 40 minutes from Orlando and 20 minutes from Daytona Beach.
The Fiske Guide follows other top recognitions for Stetson. The university recently was named as a national College of Distinction and received special recognition for its Business and Education programs, as well as for Equity & Inclusion, and Career Development. Stetson also was selected as one of the Best 388 Colleges in America for 2023 by The Princeton Review, and one of the top 4 colleges in the South by U.S. News & World Report.