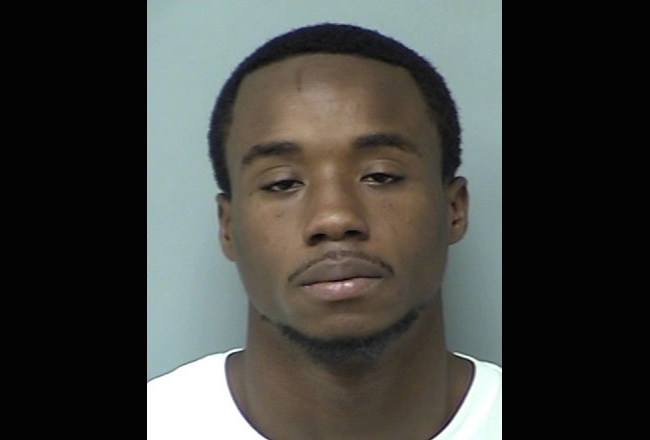 A 20-year old St. Johns County man was arrested Wednesday afternoon in connection with a home invasion/robbery that occurred early Monday morning. The suspect, identified as Benjamin Leon White, of 300 Whispering Circle in St. Augustine, was booked into the County Jail where he remains in lieu of $250,000 bond. A second suspect is still being sought.
The investigation began Monday morning shortly before 2:30 a.m. when  deputies responded to a residence in the 600 block of Francis St. following a  report of a robbery. The 24-year old male and 20-year old female victims were awakened by a knock on the door in the early morning hours by the suspect who  was an acquaintance. The male victim opened the door and the suspect along  with a second unidentified male entered the residence. White then allegedly brandished a handgun demanding money.
The second suspect then punched the victim in the face and asked where the money was kept. The two suspects ransacked the residence and bounded the two victims before fleeing with cash and numerous cellular telephones.
U.S. Marshal's Task Force located White Wednesday afternoon at an  apartment at 200 Whispering Circle, a stone's throw from Osceola Elementary school, and brought him to the Sheriff's Office for questioning. A search warrant was served at that residence where detectives recovered a handgun believed to have been used in the home invasion robbery.
Anyone with any information concerning the identity of the second suspect is asked to call Robbery/Homicide Detectives at the St. Johns County Sheriff's Office. You can also remain anonymous and possible be eligible for a cash reward by calling CrimeStoppers of N.E. Florida at 1-(888)-277-TIPS.