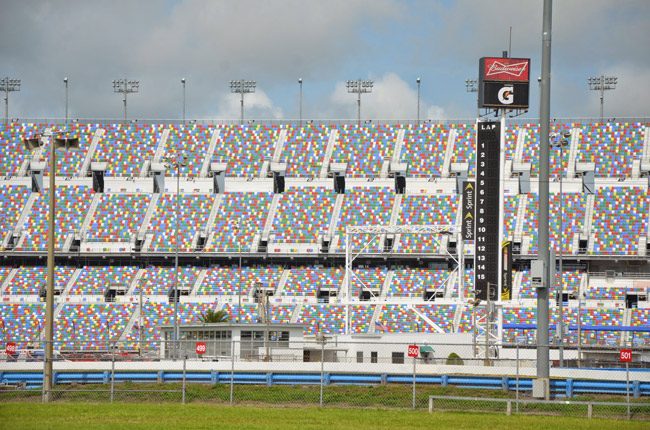 Sports franchises wouldn't be able to build or renovate stadiums on publicly owned land under a measure that won House approval Thursday.
But while the House voted 82-33 to support the bill (HB 77), the Senate hasn't been in the same ballpark on the issue.
"It's fine here, but the Senate … a lot of things are not moving over there, so we'll see how everything shakes out," said House bill sponsor Bryan Avila, R-Hialeah.
The bill is part of an effort by House leaders to limit public assistance to private companies, reflecting a broader philosophical gulf from the Senate on business incentives, tourism marketing and government funding of professional sports facilities.
A similar Senate proposal (SB 122) not been heard in committees, nor has another bill (SB 236) that would seek to repeal a 2014 law that potentially made available $13 million a year for stadium work.
"A sports franchise, or a team, is a business. You will be hard-pressed to find many cases where the local government has provided publicly owned land to other businesses," Avila said Thursday on the House floor. "When we talk about economic development, and some people have mentioned this, do they provide as much economic development as let's say a UPS, a Subway, Domino's Pizza, McDonald's, some of these other businesses that are on every corner in the community? How many employees do they employ? How much economic activity do they generate? We do not give them publicly owned land."
The House during the past few years has virtually ignored the 2014 stadium-funding law, despite the Florida Department of Economic Opportunity saying that applications for EverBank Field in Jacksonville, Sun Life Stadium in Miami-Dade County, Daytona International Speedway, Raymond James Stadium in Tampa and a soccer stadium in Orlando had satisfied state requirements.
The state agency received just a single application, for Raymond James Stadium, for the current year.
Rep. Richard Stark, D-Weston, objected to Avila's bill Thursday, saying it would prevent local governments from deciding what projects they consider right for their communities.
"Taking this away from local communities is just another chipping away that we've had continually against home rule," Stark said.
The Tampa Bay Buccaneers, Miami Heat, Orlando Magic, Tampa Bay Lightning, Florida Panthers, Miami Marlins, Jacksonville Jaguars and Tampa Bay Rays play in stadiums on publicly owned land. Also publicly owned land is used for all but one of the state's Major League Baseball spring-training facilities.
Opposition to stadium funding has grown since a 2009 deal by Miami-Dade County to borrow about $400 million through bonds for Marlins Stadium that, according to projections, may come to a cost of more than $2.4 billion when the final payment is due in 2048.
But Rep. Wengay Newton, D-St. Petersburg, said Avila's bill, combined with a House plan to eliminate economic-development incentives (HB 7005), "handcuffs the entire state."
"If you take the land away, which is probably all some of these local governments have … you can forget about growing the state, growing the tax base, creating jobs," said Newton, whose district includes stadiums.
Rep. Kathleen Peters, R-Treasure Island, said the proposal could hurt future efforts to emulate plans by Tampa Bay Rowdies owner Bill Edwards, who intends to spend $80 million of his own money to renovate Al Lang Stadium in St. Petersburg from a baseball field into a Major League Soccer-ready facility.
"Why are we shutting down public-private partnerships?" Peters asked. "Why should this gentleman not have the ability to invest $80 million, no taxpayers' money whatsoever, $80 million to keep this historic integrity and make it a viable stadium, and we then get to benefit from the economic stimulation that comes from that?"
–Jim Turner, News Service of Florida