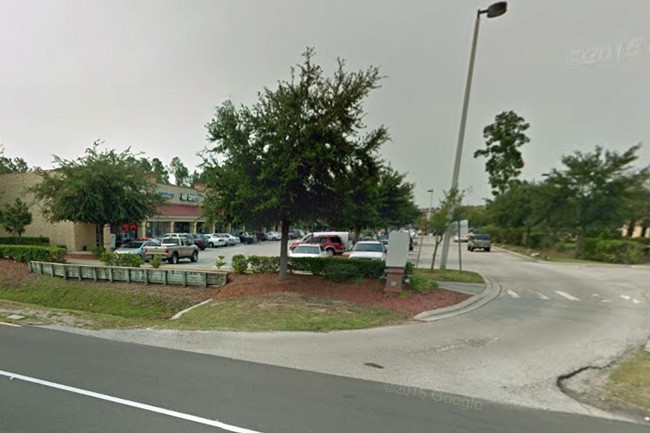 Last Updated: 7:23 a.m. Tuesday
A 21-year-old man and a 42-year-old man were both stabbed as a result of an altercation with each other in the parking lot of Palm Coast Parkway Plaza just after 9:30 p.m. Monday, authorities are reporting. Charges are pending.
The stabbings required calling in Trauma One, the Shands Hospital emergency helicopter based at Flagler Hospital in St. Johns County (Flagler County's Fire Flight goes out of service at 8 p.m.). One of the two men's stab wound was considered more severe than the other, but both were trauma evacuations.
An investigation is ongoing. A sheriff's spokesperson said that based on preliminary findings, the first stabbing took place at or near 17A Braddock Lane before the two men separated, one of them going to the parking lot near Pizza Hut. The two then confronted each other again, in the rear of the lot, where the second stabbing took place. Both men stabbed each other in the abdomen.
Originally, the older man fled scene on a bicycle in the direction of Braddock Lane, where police found him and stopped him. He was found at the same address where the initial stabbing is believed to have taken place, 17A Braddock Lane.
The location of the second incident is adjacent to the Publix shopping Center between the east-bound and west-bound lanes of Palm Coast Parkway.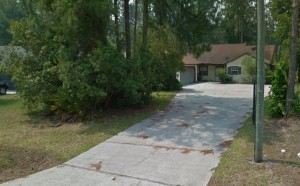 Trauma One flew one patient to Halifax. A Flagler County Fire Rescue unit was transporting the second patient by ground to Halifax hospital as well.
"They both have gone through surgery, they're both being evaluated," the sheriff's spokesman said early this morning. "The second stabbing at Pizza Hut is much more severe, although they're both life-threatening injuries."
Both men are from Palm Coast. It's not yet clear whether separate weapons were used, or whether the weapons were found. The sheriff's office is withholding the identities of the suspects for now beyond noting that the younger man is white, the older is black. "We'll probably have charges early this morning. We're not certain on whom yet," the spokesperson said. "We have to get to a point where they can be interviewed."