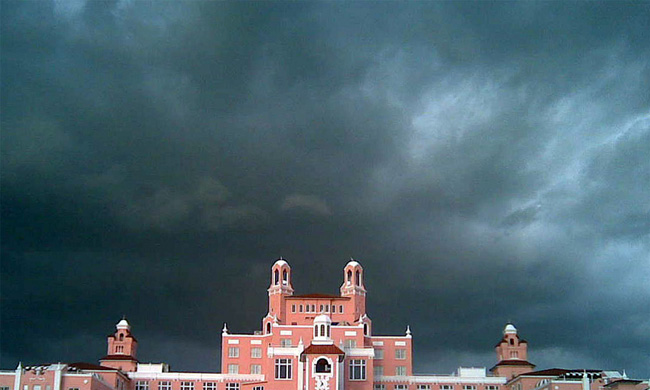 In a highly critical opinion, an appeals court Wednesday ordered the city of St. Pete Beach to release a transcript of a closed-door discussion about the settlement of a lawsuit. Under the state's open-government laws, such private discussions — commonly known as "shade" meetings — can occur to allow public officials to discuss pending litigation with attorneys. But transcripts of the meetings must be made available after the litigation is finished.
The St. Pete Beach case stemmed from a lawsuit filed in 2006 by residents Chester and Katherine Chmielewski because of a property dispute, according to Wednesday's ruling by the 2nd District Court of Appeal. The lawsuit was settled about two years later, with the city agreeing that patrons of a nearby community center could not go on the couple's property. About a year after the settlement, the couple sued the city again because of people using their property to gain beach access.
The couple sought a transcript of a shade meeting from the earlier lawsuit, but the city turned down the request. At least in part, the city contended that the earlier settlement allowed mediation if a dispute arose, so the case was not finished. But a three-judge panel of the appeals court blasted the city's position, saying it "offers no meaningful standard" to determine when a lawsuit is over.
"The city cannot seriously contend that any member of the public could not have rightfully demanded the shade meeting transcript shortly after entry of the final judgment," said the opinion, written by Judge Edward LaRose and joined by judges Chris Altenbernd and Marva Crenshaw. "Apparently fearing some unarticulated maleficent use of the shade meeting transcript, the city urges secrecy. But the Legislature has already drawn the boundary line; upon conclusion of a lawsuit, the shade meeting transcript becomes public."–News Service of Florida