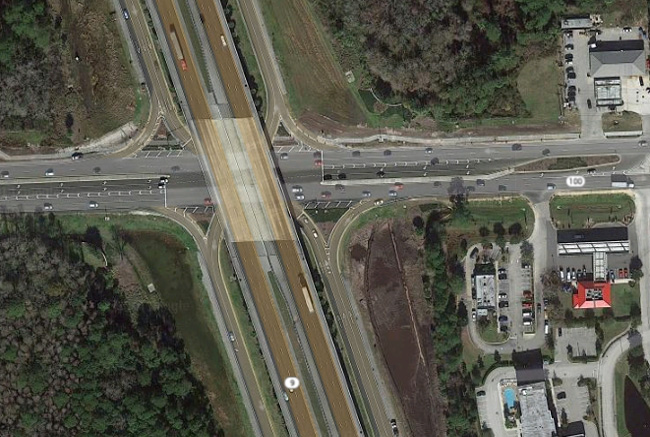 Palm Coast's Matthew Reed escaped with minor injuries after carelessly rear-ending a pick-up truck's trailer, a wreck that shut down a lane on I-95 at State Road 100 late Wednesday evening.
Drivers on State Road 100 also escaped what could potentially have triggered a more calamitous wreck when the trailer ended up balanced on the barrier wall above the state highway.
Reed, 42, was traveling south in a 2010 Honda CRV, an SUV. He was in the right lane of the Interstate, behind a white Ford E-250 and its trailer. Robert Ventura, 60, of Valrico, Fla., was driving the 2002 Ford, with Sandra Lopez as passenger. The Florida Highway Patrol does not provide Lopez's age.
According to an FHP report of the wreck, Reed "failed to slow, causing the front of the Honda to strike the rear of the Ford van's trailer." The Honda struck the concrete barrier wall and ended up in the right emergency lane. The Ford's trailer ended up on top of the concrete barrier wall, over State Road 100. The Ford ended in the right emergency lane.
Lopez had minor injuries and, like Reed, was taken to Florida Hospital Flagler. Ventura was not injured. The wreck took place at 10:30 p.m. All three individuals involved wore their seat belt and no alcohol was involved.
FHP cited Reed with careless driving.