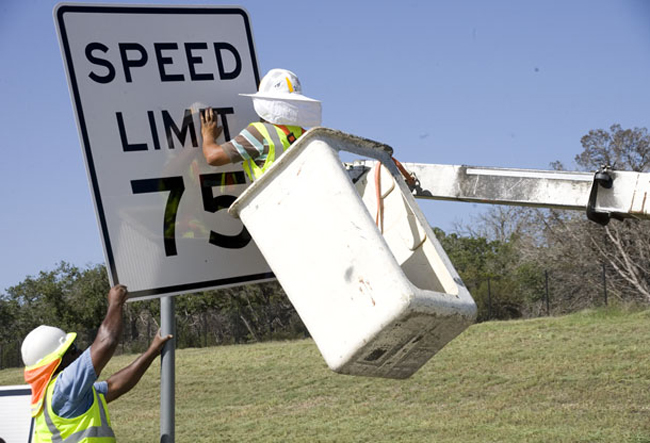 After a sometimes-emotional debate, a divided Florida House on Wednesday gave final approval to a proposal that could lead to 75 mph speed limits on some highways.
The House voted 58-56 to pass the bill (SB 392), which was backed by the Senate last week. It now goes to Gov. Rick Scott.
Opponents said increasing speed limits would lead to more deadly crashes, with Rep. Irv Slosberg, D-Boca Raton, telling the House that speed played a role in an accident that killed one of his daughters.
"You just never want to get that call," Slosberg said. "A lot of us have kids and grandkids and you never want to get that call, your daughter died in a car crash."
The bill would allow maximum speed limits of 75 mph on limited-access highways, up from the current 70 mph. It also would allow speed limits of 70 mph on other four-lane, divided highways outside urban areas, up from the current 65 mph.
But the measure's supporters said the ultimate decisions about whether to raise speed limits would be left up to the Florida Department of Transportation. The agency would decide the safest speeds for highways, they said.
"I'm voting for this bill because we're not changing the speed limit," Rep. Jim Boyd, R-Bradenton, said.
The close vote was highly unusual in the House and did not follow party lines. Slosberg attempted a procedural move a few hours later to bring the bill back for reconsideration, but that was defeated in a voice vote.
Florida's maximum speed limit has been 70 mph since 1996. Rep. Matt Caldwell, a Lehigh Acres Republican who is the House sponsor of this year's proposal, said some roads are designed to handle vehicles at higher speeds than 70 mph.
But Rep. Dennis Baxley, R-Ocala, told House members he has been a funeral director for 43 years and was an ambulance attendant early in his career. He said he couldn't vote for a measure that he is afraid could cost a life.
"I'm Dennis Baxley, I'm a speeder and I can't vote for this bill," he said.
–Jim Saunders, News Service of Florida