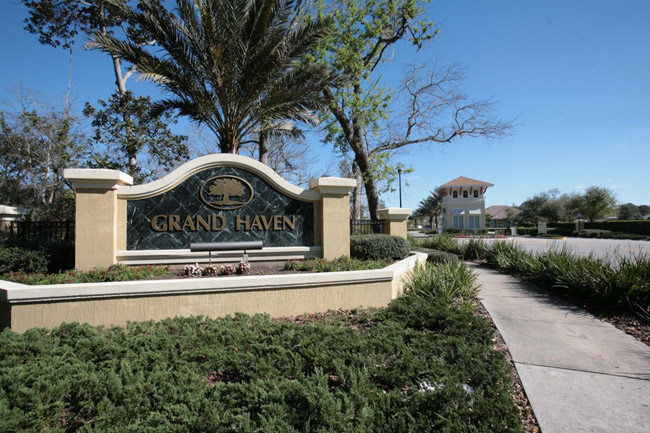 Gov. Rick Scott's budget office will make a comprehensive review of special taxing districts and make recommendations for cutting costs and "introducing accountability."
Scott issued an executive order Thursday ordering the review – similar to a months-long review undertaken by a special commission looking at public hospitals and another look at water management districts. Those special taxing districts won't be included.
"A major factor in our goal of lowering the cost of living for Floridians are the roughly 1,600 special districts in Florida which bring in more than $15 billion in taxpayer-funded revenues each year," Scott said in a statement accompanying the executive order. "Floridians have a right to know what they're being taxed for and how that money is spent. This review will bring to light these questions and allow us to identify ways to save taxpayers money and increase accountability."
Flagler County has 14 special taxing districts, including every so-called "community redevelopment agency," or CRA, such as Palm Coast's Town Center. Most of the revenue generated from taxes in a CRA remains in the CRA, which means, for example, that Town Center revenue is (beyond a certain baseline) not shared with the rest of the city or the county. The same principle applies in special taxing districts such as Grand Haven, the big gated community along Colbert Lane, or the Dunes Community Development District. Those communities are governments within governments, running their communities with elected governing boards that administer tax revenue. Some do it better or more transparently than others.
Scott's office said the districts would be reviewed to see whether they serve the purpose for which they were created, whether they're being efficiently governed, are accountable to taxpayers, are operating transparently and prudently spending tax money, among other issues.
"With such a significant impact on the lives of every Floridian and our economy, it is critical that we get a firm grasp on how these special districts are operating and hold them accountable," Scott said.'
The state Department of Economic Opportunity says there are 1,634 special districts, though 16 are inactive. Their functions range from running airports and financing affordable housing the management of utilities and wastewater systems. Soil and water conservation districts, for example, of which there are 63 in the state, are types of special taxing districts.
The governor ordered his Office of Policy and Budget to report back to him on what it finds, though he didn't set out a deadline for the report.
Scott's office had telegraphed the planned review late last year. In December, Jerry McDaniel, Scott's budget director, told a Senate committee that the governor was working on the executive order to start examining the myriad types of local districts.
"If it's anything like what we found with water-management districts, certain practices should stop and we just need to understand it better," McDaniel said then.
The districts say they welcome the review, because they believe it will show they're needed and efficient.
"We agree that a thorough review of all state programs, taxes and government bodies is often needed, and we welcome a fact-based discussion regarding Special Districts," Florida Association of Special Districts President Clete Saunier said in a statement responding to the order. "We believe that the review by the Governor's Office of Policy and Budget will affirm that Special Districts are fiscally responsible, community-focused local government entities that have a clear and specific purpose in our communities.
"Special Districts have always demonstrated strong levels of accountability to protect taxpayer dollars and remain steadfast in their mission to address specific community needs, and provide and maintain infrastructure and service needs that are important for area residents," Saunier said.
Florida has two kinds of special districts – independent ones, which are sometimes elected, and which collect taxes or assess fees and spend them without any oversight of a city or county, and dependent ones that essentially operate as an arm of a city or county, or a state agency.
Sometimes they fill a need that local residents want, that other government entities won't Saunier said.
"Central to the discussions that will take place throughout the review should be that Special Districts are created upon public demand, and help Floridians when local or state governments were either unable or unwilling to provide crucial services or infrastructure to a community," Saunier said. "As the review gets underway, we look forward to working closely with the Governor and his team to show Floridians how their tax dollars are being put to good use every day."
–David Royce, News Service of Florida, and FlaglerLive