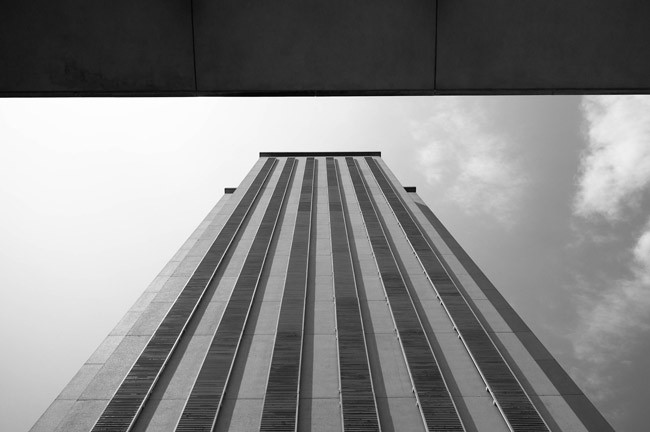 Legislative leaders agreed Wednesday on the dates for a special session to hammer out a compromise on the state budget, as the federal government sent a clear signal that $2.2 billion in health-care funding at the center of the discussions is at risk.
House Speaker Steve Crisafulli, R-Merritt Island, and Senate President Andy Gardiner, R-Orlando, announced that the special session would tentatively begin June 1 and could run as late as June 20. However, the two sides did not put out a list of topics that would be discussed during the session, leaving room for disagreement over the final "call" that will be issued to lawmakers.
"While significant discussions lay before us, today marks a very good day for Florida as we have reached agreement on dates for a budget special session," Crisafulli said in a brief statement issued by his office. "We look forward to working with our partners in the Senate as we make continued progress in the weeks ahead."
Talks on a spending plan for the budget year that begins July 1 broke down in the regular legislative session, which ended in bitter fashion last week. The biggest disagreement between the House and Senate remains what to do about a proposal that would use $2.8 billion in Medicaid expansion funds, provided under the federal Affordable Care Act, to help lower-income Floridians purchase private health insurance.
The Senate and other supporters of the plan say it could help in negotiations with the federal Centers for Medicare & Medicaid Services over $2.2 billion in funding for the Low Income Pool, or LIP, program. LIP, which mostly sends money to hospitals and other health providers that care for large numbers of low-income residents, is set to expire June 30 unless state and federal officials agree to extend it.
---
Gov. Scott refuses to combine two health programs for the poor even though it would streamline service.
---
Federal officials say that because Medicaid expansion could ease some of the costs of LIP by providing insurance to more people, the two programs should be considered together. But Gov. Rick Scott and the Florida House fiercely oppose taking any action on a coverage expansion funded by the law commonly known as Obamacare, though Scott once supported expanding Medicaid.
After a meeting Wednesday with Scott, U.S. Health and Human Services Secretary Sylvia Burwell cast doubt on the approval of the state's latest proposal to extend LIP. That proposal does not include Medicaid expansion.
"Secretary Burwell shared a preliminary view that the proposal currently posted for public comment in Florida falls short of the key principles HHS will use in considering proposals regarding uncompensated care pool programs, and the size of the proposed LIP appears larger than what matches the principles," a statement from the agency said.
Scott tried to switch the onus over to federal officials.
"If we do not get any answer from CMS in the next few weeks, their inaction is the same as a 'no' and we will prepare to go into a special session to do a base budget that keeps government running," Scott said in a statement issued by his office. "I told (Burwell) that we need federal action right now. The low income families in our state cannot wait on the federal government any longer."
But Scott's administration, which knew for more than a year that the current LIP program was going to expire, did not formally submit a new proposal for the funding until April 20. Under federal guidelines, that meant federal officials can't give final approval to the plan until at least early July.
Speaking to reporters in Washington, Scott said the state had waited in an unsuccessful effort to get agreement from the federal government before sending in the application, according to video posted on the websites of the Tampa Bay Times and Miami Herald.
Democrats blasted Scott following his comments on the meeting with Burwell.
"The low income families in our state haven't been waiting on the federal government, Governor Scott, they've been waiting on you," Senate Minority Leader Arthenia Joyner, D-Tampa, said in a statement. "It was your administration that signed off on the agreement to end LIP in its current form next month. It was your administration that sat on its hands instead of crafting an alternative solution that the feds notified you would be needed. And it was you who fought against Obamacare before you supported it before you opposed it again, precipitating the House's unconstitutional departure and the session to crash and burn."
Meanwhile, Democratic Congresswoman Kathy Castor issued a statement saying Scott "should stay in Tallahassee" to try to reach agreement with lawmakers.
"Gov. Rick Scott's meeting with HHS Secretary Burwell is no substitute for action in Tallahassee to resolve the budget impasse — a train wreck that is largely of his own making," Castor said.
–Brandon Larrabee, News Service of Florida