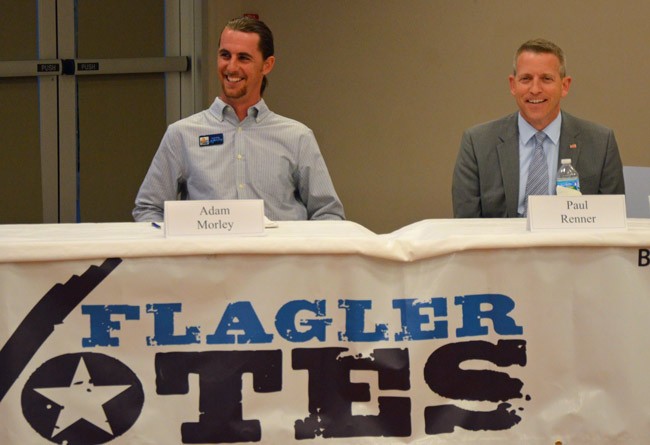 Palm Coast Republican Paul Renner reeled in $56,210 in contributions from March 1 through Thursday, as he built a massive fundraising edge heading into next week's special election in House District 24, according to the state Division of Elections website. In all, Renner raised $294,340 and had spent $261,748 for the election Tuesday in a district that includes Flagler County and parts of St. Johns and Volusia counties.
His opponent, St. Augustine Democrat Adam Morley, raised $1,506 from March 1 through Thursday, bringing the overall total to $4,559. Renner and Morley are seeking to replace Rep. Travis Hutson, an Elkton Republican who is running Tuesday in a special election in Senate District 6, which includes St. Johns, Flagler and Putnam counties and part of Volusia County.
The Senate seat opened up when St. Augustine Republican John Thrasher resigned in November to become president of Florida State University. Hutson raised $13,000 on March 2, bringing his overall total to $399,905, according to the state Division of Elections website. He has been barred from raising money since the March 3 start of the legislative session. Updated finance information for Hutson's opponent, Daytona Beach Democrat David Cox, had not been posted on the state website early Friday evening. But Cox had raised only $450 through Feb. 28.
Early voting in the special election for both seats ends today at 4:30 p.m. All registered Flagler County voters of any party, including independents, may cast a ballot in the Senate or House races Tuesday.–News Service of Florida