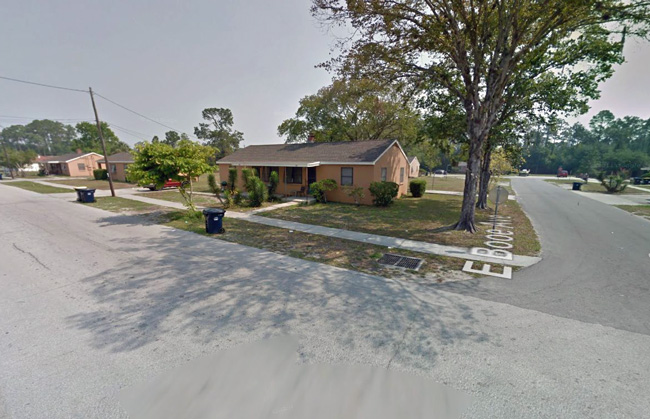 A fight that began between students at a bus stop then drew in parents and escalated to include some 20 people and more than 100 "spectators" drew a large police response in South Bunnell late Tuesday afternoon into evening, and led to three injuries, though none were serious, police said.
The fight began in the area of South Chapel Street and East Booe Street in Bunnell just before 5 p.m. Bunnell Police Chief Tom Foster called it "a large physical disturbance with weapons."
"There were 10-20 people actively fighting with weapons (chair, tire iron and baseball bat) and over 100 spectators," Foster wrote in a statement at 7:44 p.m. "Due to the large crowd FCSO units were called and responded to assist," he said, referring to the Flagler County Sheriff's Office. Sheriff's Commander Paul Bovino said that 15 Sheriff's units were deployed.
"Bunnell PD, with assistance from the FCSO, were able to disperse the crowd and conduct our investigation. we are currently speaking to witnesses and identifying suspects," Foster said.
"There were a lot of people in the street," Bovino said, "and a lot of things going down there, probably about 15 sheriff's office units came down there just to restore order, and then make sure that Bunnel could carry out their investigation without other people interfering. We were able to restore order fairly quickly. We dispersed crowds," including people who were not supposed to be in the housing development area.
By 7 p.m., Bovino said, there were no immediate threats anymore. Initial reports, some of them based on social media postings, led to younger people accusing each other of wanting to fight. Other people got involved as the late afternoon wore on, including family members. The Bunnell Police Department is trying to secure some footage of the incident–through smart phone videos, for example–to pursue the investigation.
Flagler County Fire Rescue units staged at the Flagler County Courthouse before going into the area of the fights. There were minor injuries, Bovino said, affecting "two to three people." No property damage was reported.
"Our strategy is to keep heavy patrols in there to keep everything quelled down for the rest of the night," enabling Bunnell police to carry out their investigation, Bovino said.
The Sheriff's Office was informing school resource deputies about the matter, along with school administrators, "so we don't have a spill-over at the high schools or the middle schools or wherever the affected people go," Bovino said. "It's bigger than going down there and breaking up fights, it's possibly talking to the families who were involved, to children who were involved in the following days to make sure we don't have an ongoing problem."