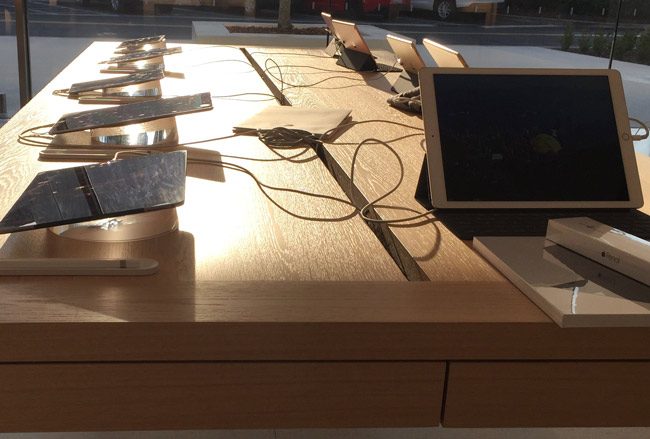 The Flagler County School Board on Tuesday is prepared to sign an $18,500 contract with a Vermont-based trolling and surveillance company that would provide "alerts" to district staff about any publicly available social media postings or behavior it finds suspicious anywhere in the Flagler County-Palm Coast area. That includes, in the words of senior administrator Earl Johnson, "threats of violence, anything dealing with suicide, self-harm or criminal activity on or around our campuses," issues involving narcotics, bullying, harassment and so on.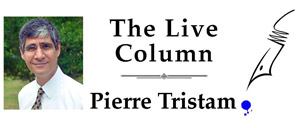 The school district, in other words, is going into the policing and investigative business well beyond school campuses under the guise of adding one more tool of protective "awareness" to its arsenal. The aim is defensible. The method is not.
It does not appear as if either the school board or the administration have thought through the method and many problems associated with it. Neither have given the public a chance to weigh in on what amounts to a vast, new, untested and perilous system of sniffing, snooping and "alerting" that, implausible claims by district and company officials aside, adds up to surveillance on one side and the potential of targeting on the other. It does so in the hands of unnamed district officials with what will be real-time and permanent access to aggregated data that by law must be preserved: since when are districts in the business of creating databases of behavioral alerts about individuals even beyond campus limits? Not even local law enforcement can legally do that, whether the information is publicly available or not. (The Associated Press won a Pulitzer a few years ago for revealing how New York City police had snooped on law-abiding Muslims and aggregated behavioral and other data, most of it publicly available).
That the information being mined is all publicly available doesn't justify the district's involvement. School districts are not policing agencies. They're not monitoring agencies. They're not sentinels of behavior beyond school campuses during school hours. Delegating the job doesn't lessen its inappropriateness. School officials are educators first and last. Leave the trolling and policing to police—assuming it's legal.
Let's also dispense with the rote and disingenuous justification that all the information trolled is public. When you're shopping, driving, hanging out at the library or speaking on your cell while walking down the street, you're in public, too. You have no expectation of privacy. That doesn't mean you want someone recording your every move. You don't give up your right to be left alone the moment you step into a public realm. But almost all spying is done in public. Anything more requires a warrant. So it absolves nothing and no one to say: all the information is public. Trolling and spying makes no one comfortable, no matter the means or the supposed well-meaning aims.
The company the school district is contracting with is called Social Sentinel. District officials insist the company will not be amassing or using the data in any way to target individuals. It will only analyze the data enough to filter what it deems serious threats, which are then provided to district officials. It's up to the district to then choose what to do with the alerts. Superintendent Jim Tager wants five to eight district officials to have access to the alerts. These would then trigger their own investigations–or not, depending on the alert.
The school board spent less than half an hour discussing the proposal at an April 3 workshop. It is set to approve the contract with Social Sentinel after a company presentation at Tuesday evening's meeting.
Alarmingly, the board was set to hold a closed-door meeting on Tuesday with a Social Sentinel official about the contract. While the board has the right to hold closed-door sessions to discuss internal security matters that go directly to such things as security methods, layouts, engineering plans and tactical responses to threats, the law that provides for such strict exceptions to open meetings says absolutely nothing about discussing a contract with a third-party provider that intends to conduct surveillance of publicly-available information: neither that company's methods nor its data are exempt for public disclosure, especially ahead of a contractual arrangement with a local school district.
Last month when the board held a closed-door session to discuss security issues involving law enforcement, not even Sheriff Rick Staly was allowed to sit in. How anyone at the district could justify a closed-door meeting with an out-of-state company barely a few years old that few people know anything about, to discuss surveillance methods that should be known by those being surveilled, is difficult to understand. Only after I raised some of those questions with a couple of school board members and the district's chief spokesman Friday, the school board attorney informed me that Social Sentinel would not be part of the closed-door meeting after all.
---
Students showed the district how to thoughtfully foster a culture of trust. The school board risks doing it damage.
---
That was only half-reassuring: the closed session had been billed exclusively as a meeting to discuss Social Sentinel. It's still being held, but without a Social Sentinel official in the room—but still with Johnson, who's been the point man on the Social Sentinel contract. In other words, it appears the board will still be discussing a contract about which nothing should be hidden from the public, whether it's Social Sentinel's methods or the district's. If it does, it will be breaking the law.
As for the open meeting: the board has invited only a Sentinel representative to make a presentation. You don't give the floor exclusively to the salesperson if you're looking for an objective perspective. For that matter, why was Sentinel picked, without bids or a more transparent process, when there are several other companies doing the same thing out there? Why isn't an advocate of student privacy or civil liberties invited to speak at the same meeting? That the question has to be asked provides a clear enough answer: this is a hurried selling job, not an analysis.
Of course the system is being sold with the best of intentions: to prevent violence, suicides, bullying. All snooping systems are justified that way. But a justification is not its own blessing. The question is how the these systems are handled by the agencies using the data. But we never really know–certainly not in this case.
The school district has not answered questions even for itself beyond the vague wording of the standard contract with that company, which adds up to a disturbing and untenable assertion: "Trust us." There are no accountability measures in place, no transparency measures, no written policy that outlines who may and may not use the data, how the data may be used or where. Can a lone administrator grab the alerts in off hours from home and start trolling the source in turn? What rights individuals fingered by an "alert" do and do not preserve? What right of appeal do they have after being targeted in the first place? How will the district measure the effectiveness and fallibility of the technology? Why not pilot the system for a few weeks before locking into a full year? What mechanisms are in place to ensure that sufficient pairs of eyes weigh alerts before moving on one? Why haven't those mechanisms been set up, let alone shared with the public? Will the district alert the public of the number of false positives it's received or acted on? How will it ensure that anyone who's been targeted, fingered, made the subject of an "alert"–whichever way you want to put it–will have a right to see the data that triggered the alert? And so on. This is not an exhaustive list by any means. But it suggests that Social Sentinel triggers alerts on itself.
Just as disturbingly: none of the school board members have raised the questions beyond a few cursory concerns about –in the words of board member Andy Dance–"a list of safeguards so there's an assurance we're not targeting people." But of course the system targets individuals. Who else is there behind these social media accounts? Neptune? Russia? As a start, I asked for that list of safeguards, 13 days after Dance asked for it at the workshop. I also asked for the references Dance asked be included, from other users of the system. Same response. Here's what Kristy Gavin, the school board attorney, wrote me: " It is my understanding that we have not received any additional documentation from Social Sentinel to address the requested list. Instead, the representative will be present during the meeting to provide the additional information. As far as letters/documentation from users of the system the district has not received any such documentation."
I don't think that's a good way to start an $18,500 contract.
Another question: can Social Sentinel point to a single instance in any school of an alert that led to the prevention of an act of violence? Not that even a success here and there proves anything, or proves that it couldn't have been logged any other way. Can it point to more than one? Its own literature certainly doesn't. That's an awful lot of money to throw at a vague tool on the off chance that it may, and then again may never, lead to information more readily secured through more intelligent, less invasive and heavy-handed means that extend beyond the schoolhouse.
Email Your School Board Members:
---
Keep in mind: the system does not discriminate between, say, students, faculty or visitors at Buddy Taylor Middle School or guests at the Hilton Garden Inn or someone riding in a car on Belle Terre or Matanzas Woods and posting to social media at that moment. So whether they act on it or not, district officials will be in a position to see behavior that often has nothing to do with students or schools, social media's tentacles reaching deep into users' families, friends, colleagues.
It is surprising that a school board stocked with individuals who consider themselves guardians against Big Government are willing so easily to be seduced by technology that defines Big Government, whether it involves their students or not. (That Social Sentinel is a private company is irrelevant: Big Government's mercenaries are often contractors.) But technology can have that alluring—or rather luring—effect. It reminds me of the way so many cities across Florida, Palm Coast among them, surrendered to the red-light camera craze in the name of safety several years ago, supposedly at little apparent cost and even some profit: technology did all the work. Until the technology proved to cause more harm than good, more crashes, more litigation, more costs, and of course less safety. Cities learned. The cameras, those falsely benevolent spies, came down. Social Sentinel is its own kind of snappy camera for the social media age.
Don't fall for it. Not when it would so sharply contradict nobler aims so recently stated.
Last month this same school board and superintendent spoke proudly of the student march across the Flagler Beach bridge as an example of the sort of thoughtful, measured response to the Parkland massacre. One of the marchers' main goals was to better foster a culture of trust at school among students and between faculty and students. They want to diminish the risk that an alienated student turns into a Nikolas Cruz, the Parkland shooter. That human contact—that humane awareness—is one of the most effective means of fostering secure campuses. So is what's been very effective locally over the years: a faculty, including guidance counselors and administrators, closely connected to their students, and students who don't hesitate to be the first line of alert when they see or sense something to be off. There's been several potential incidents at Flagler Palm Coast High School or at Matanzas High School over the past few years that have been defused before becoming too serious because of that culture of guarded but effective vigilance. It's never celebrated, barely even talked about: you can't spotlight a non-event, even when the non-event is actually a heroic, communal achievement that speaks more eloquently than any technology about your security. But there's no substitute for it. Spying on students—and yes, it is spying, no matter how Social Sentinel veils it with its patronizing euphemisms—runs counter to that culture of trust this district says it's keen on strengthening.
Technology is seductive but not a useful supplement to human intelligence. To the contrary. It's a distraction, a deceptive tool that may lead administrators to depend more on their Sentinel "alerts" (however subconsciously) than on their own instincts, their own networks and ranks. The technology's unintended consequences can also spur more students to simply go incognito, to go underground in the social media world, privatizing accounts, faking locations, inventing personas, all of which would contribute more noise than light and further garble the technology's alleged uses. Students are wise to snoopers.
Of course the Parkland massacre is the motive for companies like Social Sentinel to swoop down and rack up a few new contracts. (It landed the University of Virginia Police a few weeks ago—oddly for the same price of $18,500, though the university has almost twice as many students as Flagler's district.) "Unfortunately with Parkland," the school board attorney told me, referring to the shooter, "what we do know is that there were red flags all over that child's social media, and indicating the threats he intended to do, and in addition to the outcry that was raised with the police, communications, there were several opportunities, but if they had been alerted, would they have been more vigilant?"
But they were alerted: The police knew. Social service agencies knew. Students and the administration knew. The failure wasn't a lack of alerts, but a lack of response, and continuing to point to Parkland as the excuse for more monitoring misses the point Flagler's students were making during that demonstration a few weeks ago. If you need alerts from faceless technology, you've not only already lost, you've surrendered your responsibility and hired a bogus proxy.
The superintendent and the school board are hoping to add more psychologists in schools. That $18,500 would certainly be spent more wisely toward that cost: the chances of a psychologist warding off a threat long before it becomes a threat is immeasurably better than that of a trolling system blindly fishing out a threat in the making. Social Sentinel has all the makings of an ideal extra tool, but it is itself a false positive. There's nothing measured, nothing thoughtful about its application, and it's fraught with pitfalls. The school board Tuesday should at least table the proposal and take stock of what it's already doing very well by way of humane security and trust-building. Social Sentinel is not for Flagler.

Pierre Tristam is FlaglerLive's editor. Reach him by email here or follow him @PierreTristam.