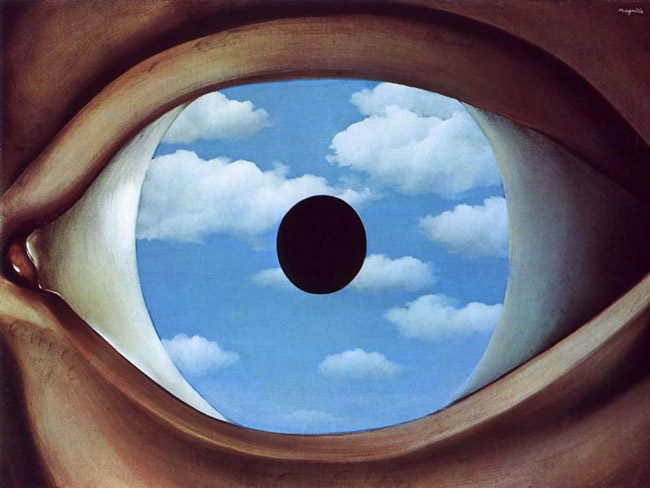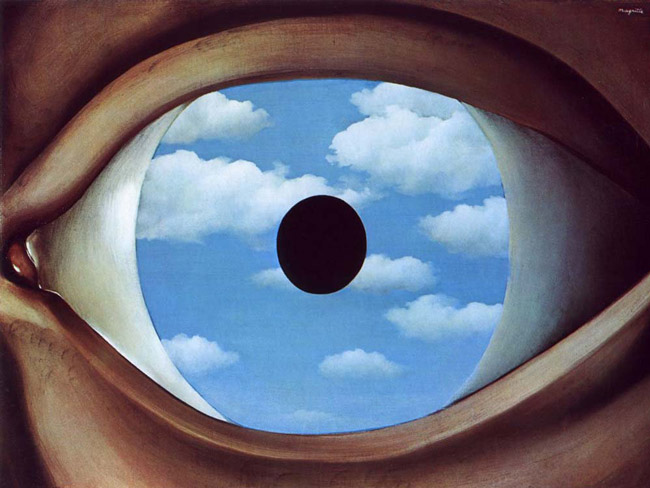 By Brad West
As someone who works in marketing and communications, I have been heavily involved with social media for more than 10 years. I have always been a big fan and advocate of the many benefits social media provides to connect people and help keep us informed. At the same time I have always stayed very much aware of the consequences of inappropriate uses of media platforms by individuals and organizations.
I was floored when I saw the news that the Flagler County School Board School Board decided to venture into one of those areas of inappropriate uses of social media, and hire the firm Social Sentinel to conduct county-wide surveillance 24/7, 365-days-a-year. All under the sales pitch that it is for the protection of children, knowing that the good majority of the public will not understand or have thought past the board's misleading claim that it is only monitoring public posts for valid "alerts."
First, let's be clear what this is: community surveillance, 24 hours a day, 365 days a year by our schools. This is similar to our local schools placing cameras and microphones everywhere throughout the entire county, surveilling every publicly stated word and action, pinpointing the individuals saying those words and doing those actions, serving that up to a program that will "assess threats" those individuals may do to themselves or others, compile that information over time into profiles, and store those records on those individuals. Keep in mind, you will have no access to know what information and "profile" has been compiled and stored about you and or your family or how know that information is being used.
Let's be clear about what these systems and initiatives do. They are not just about pulling individual posts here and there for simple "alerts." Determining someone to be a threat to themselves or others is not really possible from a single statement or post. That assessment is likely generated from compiling a number of postings. But whether it's based on one or more postings, the assessment derives from only a fraction of what someone is saying and doing, because the system can only troll public postings. This could easily lead to misinterpretation and misrepresentation of the individual at any point in time for various purposes–purposes that could also include swaying public opinion on local school matters.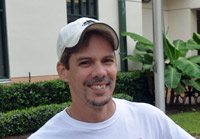 As noted in the FlaglerLive article the Schools have no procedure in place that outlines the use or storage of the information. In other words the district just signed an agreement to begin the surveillance of our community without any rules or plan–none that were included in any of the district's scraps of public discussions or documentation on the issue this month. There is no guarantee, no proof, that the information gathered is not misused.
Without getting too technical, it's important to understand how these systems target and pull this "publicly available" information, and what happens afterwards. When companies say they target "keywords and phrases," they are speaking of searches that scan for the use of any combination of those words and phrases that would trigger an "alert." For example, the words "school" AND "shooting" appearing anywhere in a single post or comment on a post within a specified geographic boundary in this case. If I have engaged in 25 different discussions related to school shootings and I have used those words in my own posts or public comments, I will have most likely triggered some alerts for myself.
Social Sentinel claims it only generates alerts after parsing the information to determine whether it rises to the level of an alert or not. Even assuming the parsing is effective–how would we know? What is certain is that some alerts are generated. Those alerts are then filed and stored without my knowledge, nor will I know who has accessed the information, or how that information is being used. (Social Sentinel claims it stores information for only 30 days. But the "alerts" it generates and sends to the local school district must be stored in compliance with Florida's records laws, with minimums of years, not days.)
Why should that matter, and what's the danger in that, if I'm not doing anything wrong? Very simple. Although we are supposed to be a society where one is innocent until proven guilty, in the court of public opinion today it is the reverse. If I stood in opposition to a ballot measure to increase our taxes with a school referendum, it could easily be spread that I appeared in alerts relating to "shooting up schools" and leave it up to the court of public opinion to interpret that. Or I could be the subject of veiled threats: after all, the district now has a documented profile on me. The argument I know many would make is that this is a far-fetched scenario, that "our schools would never do that." But remember why we are even discussing this: the schools have just initiated a community surveillance program after first attempting to keep it secret (one school board member even implied that we were lucky to be hearing it discussed in the open, unlike other districts), and doing so using our tax monies we were told on the ballot would be used exclusively for student technology, not for technology designed to spy on us. And there are no policies in place to police the uses.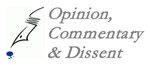 Questions abound with all of this. When and where does the school district's authority end within the community? What rights do the schools have to conduct surveillance of the community? Since the schools have no authority to engage in community policing, shouldn't the information they gather be available to the public? And now that the district is affirmatively pursuing surveillance initiatives, should we be worried about school-issued devices used to the same ends? That's not far-fetched: the devices all have microphones and cameras, all are in thousands of households, all are accessing private home networks. Those devices potentially have remote access by the district for many reasons. Those cameras and microphones can be activated and used at anytime with or without your knowledge. Any device connected on the same wifi connection in a home has the ability to communicate with other devices connected on that network, giving school-provided devices the ability–potentially, anyway–to snoop on other devices and activity in your home. Far-fetched? Technically, not at all. (It is my opinion that any school device coming into a household should only be connected to a "guest wifi" connection which separates it from all other devices connected in your home, disconnected from the network when not being used. It's also my advice to cover both the camera and microphone. And whatever you do, do not install any school provided application or connect to the schools' network with any personal device. Again, the district will say it's not using those devices to snoop inside homes, but trust is in question after its handling of the Social Sentinel contract.)
Don't get me wrong, I agree that we must work to keep our students and schools safe. But we must always be cautious, and suspicious, when the solution is at the expense of liberty. Surveillance is always an encroachment, it's always an attack on liberty. That's why there are so many laws policing and restricting surveillance. You could argue that surveillance serves a critical purpose in this case. In fact, it's not the best solution. It wasn't for lack of alarming information that the shooters in Parkland or Sandy Hook managed to pull off their massacres. It was failure to act on existing information. That is where the focus and resources need to be targeted, along with community involvement and strong partnerships with other local institutions.
In my opinion, the direction the school district has taken with Social Sentinel is concerning, scary, and sad because our the district has truly crossed a line and broken the public trust. We will not be a better community with this program, and we will be less safe.

Brad West, a Palm Coast resident, is a social media marketing professional and the moderator of Flagler County Politics on Facebook.