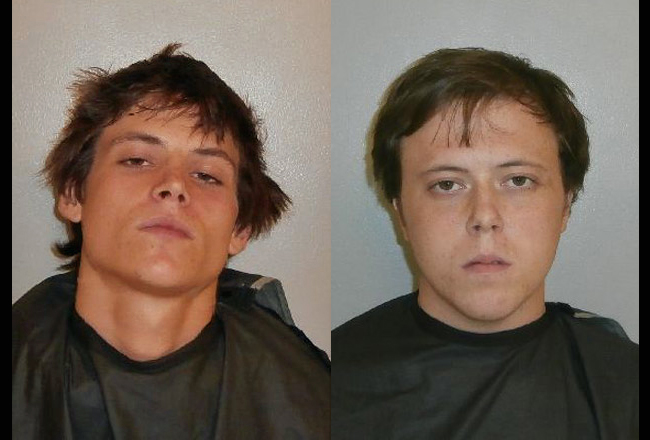 The State Attorney's Office filed charges against two of the four suspects involved in the Nov. 4 shooting of 19-year-old Trevor Blumenfeld in Palm Coast's LL Section, increasing a charge of aggravated battery against suspect Matthew D. Morris to attempted third-degree murder. Morris had been out on $20,000 bond since his arrest on Nov. 7. The new charge is a third-degree felony.
The State attorney also filed three charges  against Matthew L. Smith, who has been at the Flagler County jail on two charges–attempted first-degree murder with a weapon, and aggravated battery with a deadly weapon. Smith now faces an attempted second-degree murder with a firearm charge, attempted felony murder, and aggravated battery with a firearm. Each charge carries up to a life sentence on conviction.
Morris is scheduled for arraignment on the charge before Flagler County Circuit Judge J. David Walsh on Dec. 10 at 9 a.m. But the State Attorney's office is not requesting a higher bond nor a new arrest.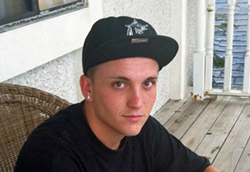 Blumenfeld was shot as he was skateboarding in his neighborhood the evening of Nov. 4. The bullet struck his arm and traveled into his abdomen and chest, collapsing a lung and causing other severe damage, including to his brain. He has been hospitalized in critical condition since the shooting, but has been making progress. The Flagler Beach SurfClub is organizing a year-end banquet and benefit for Blumefeld on Dec. 14 from 1 to 5 p.m. at the Si Como No Inn in Flagler Beach. "Plenty of raffle and auction items as well as plenty of food (whole pig roast), bounce house for the kids and a dunk tank," the SurfClub notes on its Facebook page.)
Aside from Smith and Morris, two boys are also implicated in the shooting: Raymond M. Spencer, 16, of Palm Coast, who was originally charged with principal to aggravated battery with a deadly weapon, and Cameron M. Parker, 15, of Palm Coast, originally charged with accessory to aggravated battery.
A Flagler County Sheriff's investigation concluded that Morris, Smith, Spencer and Parker had allegedly all been involved in the plan that led to Blumenfeld's shooting. Spencer, Smith and Parker, the sheriff's office alleges, wanted to get their hands on a bag of marijuana Blumenfeld was carrying. Blumenfeld was under the impression that the three were merely wanting to make a deal. The three instead planned to rob Blumenfeld, the sheriff's office alleges. The three then got Morris to give them a ride. Detectives based much of their information on accounts provided by Parker and Morris, according to arrest reports.
When the quartet reached the LL Section and approached Blumenfeld as he skateboarded, Blumenfeld took out the bag of marijuana, but noticing that something was amiss, did not let go when Spencer grabbed the bag. Blumenfeld asked them if they were trying to rob him. Smith then allegedly took out the gun, fired a round and missed, and when Blumenfeld began to run, fired another, hitting him in the arm. Blumenfeld was able to make it to his doorstep, but collapsed soon after his mother opened the door and he told her he'd been shot.
See additional details here and here. See the State Attorney's full information and arrest reports below.
Note: an earlier version of this story incorrectly reported that the charge against Matthew Morris was a second-degree felony. While the charge has changed, the new charge remains a third-degree felony.