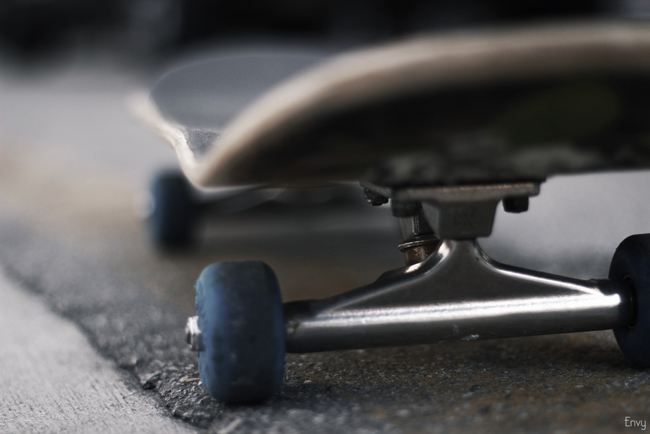 On Saturday, Jan. 4, Flagler Beach will host the International Distance Skateboard Association's Skate Vacation events, including a 1-mile race for the fastest time on a longboard that will be eligible for the Guinness World Record.
The course will run along A1A, with street closures required for 25-30 minutes. The race will begin at 10:30 a.m. just past 16th S. Street and run for one mile on A1A ending at the Flagler Beach Pier. The record of 3 minutes and 35 seconds is currently held by Steven Sanchez. Entrants must pay $50 if they're members of the association, $80 if they're non-members.
There will also be a half-marathon open to all participants, starting and finishing at Wadsworth Park, with two laps of the following course: 6.55 mile out and back along Roberts Road North towards its intersection with Colbert Lane, then north for a quarter mile to the Lehigh Trail entrance, then along Lehigh until the water station a short distance east of the trail head at Old Kings Road. The entry fee is $50.
The Kids and Beginner Challenge is designed to encourage spectator and community participation. The challenge will follow Roberts Road to Colbert Lane and back (2.26 miles). The entry fee is $20.
Click here for registration for all three events.
There will be a welcoming party at the Golden Lion at 500 N. Oceanshore Blvd. in Flagler Beach (386/439-3004) on Friday, Jan. 3. You may register at this location from 6 to 9 p.m. If you are unable to attend the welcoming, registration will be available the morning of the races at the start and finish line at Roberts road from 7 to 7:45 a.m.
In the interest of public safety, traffic on State Road A1A will be detoured for less than 30 minutes starting shortly before the 10:30 one-mile race.
The detour will be as follows: North and Southbound traffic on SRA1A will be diverted to South Central Avenue between State Roadd 100 and 16th Street South. Flagler Beach police will assist with the temporary closure and detour. Parking on SRA1A between SR100 and 16th Street South will be restricted on the morning of the event between 8 and 11:30 a.m.