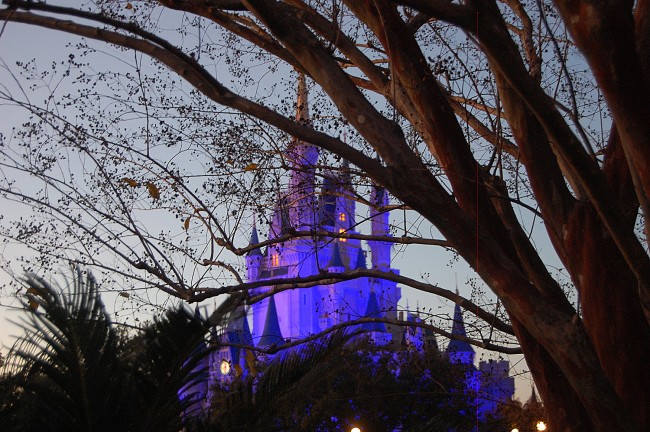 The Florida Senate voted today 25-13 to forbid local governments from enacting ordinances that would require employers with at least 15 employees to provide a modicum of paid sick-leave to their employees. The House passed a more stringent bill earlier this month.
The House bill (HB 655) also forbids local governments from passing so-called living wage ordinances. Local governments that have such ordinances–Broward, Miami-Dade, Orlando and Gainesville–ensure that their contractors pay employee a "living wage," which means better than minimum wage (on which people cannot live without additional assistance). The minimum wage is currently $7.79 an hour in Florida. But the living wage in Flagler County, for example, is estimated to be $9.53 an hour for a single adult.
The House bill, if it becomes law, would nullify such ordinances. It passed the House on April 4 on a largely party-line, 75-43.
The House's Senate companion bill (SB726) looked much the same and had gained passage through four committees. On Thursday, the bill was amended to delete the prohibition on local living-wage ordinances. That's the revised version that passed on Friday. But Rep. Steve Precourt, R-Orlando, the sponsor of the House version, vows not to go along with the Senate's ostensibly watered down version.
Precourt and the Legislature have been heavily lobbied by Disney, Darden Restaurants (the umbrella organization over Red Lobster, Olive Garden, Longhorn Steakhouse and Bahama Breeze, among other brands) and other service-oriented corporations, as well as by business groups including the Florida Chamber of Commerce and Associated Industries of Florida, which typically take positions that harm workers' interests, to the benefit of management. Opponents of the bill include the Florida League of Cities, the AFL-CIO and other unions and trade groups.
"Earlier," the Florida Chamber of Commerce posted on its Facebook page today, the "Florida Senate stood up to the national labor unions by passing a Florida Chamber-backed bill that prevents a costly patchwork of mandatory leave requirements and secures Florida's future. As we've seen in Orange County and Miami-Dade, where national labor groups have funded local efforts, union leaders are looking to make Florida less competitive by creating a patchwork of mandatory leave requirements that differ by locality."
The chamber's contention that the bill would "make Florida less competitive" contrasts with labor costs (and wages) that have given the state one of the highest poverty rates in the nation, the third-largest proportion of uninsured people in the country, as companies limit benefit and pay. Florida is also an "at-will" state where employees may be fired without cause. Living-wage and leave ordinances are designed to alleviate some of the depressed wages.
The bill that came up for a Senate vote today was different than the version that passed the House and so would have to go back to the House for another vote, prompting Precourt's opposition.
The Precourt bill is similar to one passed in Wisconsin in 2011. It was, however, in response to a move by Precourt's own constituents to improve working conditions in the Orlando area.
In 2012, registered voters petitioned to place an Orange County ordinance entitled "Earned Sick Time for Employees of Businesses in Orange County" on the November 2012 ballot.
The Orange County Commission refused to place the measure on the ballot. A circuit judge ordered it placed there. The measure has since been moved to the August 2014 ballot, assuming it is not rendered moot by the Legislature's nullification. It would require employers with 15 or more employees to give employees within Orange County paid sick time when they are sick or caring for a sick family member. Employees would accrue one hour of sick time for every 37 hours worked, capped at 56 hours in a calendar year. Employers with fewer than 15 employees would not have to offer paid sick time, but could not retaliate against workers who take unpaid time off when they are sick.
The Miami-Dade County Commission became the first local government in Florida–or the southeastern United States–to pass a living wage ordinance in 1999, doing so unanimously. It's still in effect, and requires all county employees and employees of county contractors to be paid at least $10.27 an hour with health benefits, or $11.76 an hour if no health benefits are provided. The living wage is adjusted annually in accordance with inflation.
The Orange County measure would go a step further, but only with regard to sick leave, and by applying the principle to all employers.
MomsRising.org, an organization of more than 1 million mothers in the United States, launched a campaign to stop Disney from blocking the earned sick time initiative. The organization says it collected 6,000 signatures in less than 24 hours.
According to a release, representatives for MomsRising.org attempted to deliver the letter to the Disney Team Resources building on Thursday. A spokesperson for Walt Disney World informed the moms that they would not be allowed to deliver their letter and asked that they leave the premises. "There is absolutely nothing magical about getting fired or losing a day's pay because you got sick," Kristin Rowe-Finkbeiner, executive director of MomsRising. "So, it's no surprise that momentum for earned sick time is growing. Parents get how important access to earned sick time is and that's why we want Disney to stop working to block earned sick time initiatives in Florida."
The Florida Legislature's proposal would not pre-empt federal law or family medical leave benefits, though those are scant: federal law provides for family leave of up to 12 weeks, but it is unpaid. And Florida's measure would not limit the authority of local governments to establish family or medical leave benefits for their own employees.