A bill that would strip the power of local governments to pass sick pay ordinances cleared a Florida Senate committee this week.
State Sen. David Simmons, R-Altamonte Springs, is pushing the bill that would prevent local sick time ordinances from going into effect in several Florida cities. The law is intended to thwart efforts to pass labor-friendly laws in local governments, since state-level labor reform is beyond reach with the anti-labor, GOP-led Florida Legislature.
Simmons' bill, if passed, will prohibit a "political subdivision" — which means "a county, municipality, department, commission, special district, board, or other public body" — from requiring "an employer to provide family or medical leave benefits to an employee and may not otherwise regulate such leave."
The bill states that the prohibition is "for purposes of uniform application of this section throughout the state, with the exception of family or medical leave benefits regulated under federal law or regulations, the regulation of family and medical leave benefits is expressly preempted to the state."
This reasoning is similar to that behind behind Simmons' anti-wage theft bill, which would have outlawed Miami's ordinance prohibiting employers from withholding earned wages from an employee.
Simmon's sick-time bill was expected to be watered down — and perhaps include some allowance for unpaid sick time — but that hasn't happened yet. In fact, the Orlando Sentinelreports that the vote only happened because Simmons removed his "concession to workers that would have set a statewide standard of five unpaid days off for full-time employees."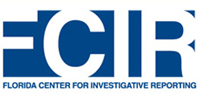 The Sentinel reports: "Paid sick-time advocates said they had expected the legislation to block all local sick pay efforts (SB 726) sponsored by Sen. Simmons, to be watered down. 'A bill that did not go far enough in the first place, the committee tore it apart,' said Maria McCluskey, a community organizer with the progressive group Organize Now that pushed the Orange ballot effort. "The bill is worse than before.' Simmons said his bill creates a task force that would recommend to the Legislature "the kind of statewide policy we should adopt for the entire state."
Earned sick time measures are currently pending in Orlando and Gainesville.
In Orlando, local lawmakers thwarted a citizen-led initiative to put paid sick time on the ballot last year. However, a judge ordered the county to put the measure on next year's ballot.
Some of the commissioners who kept the measure off the 20121 ballot were communicating with lobbyists representing companies opposed to the measure, which included Darden Restaurants and Walt Disney World, both based in Orlando.
According to the Sentinel, the anti-sick pay bill before the Florida Legislature was written with the help of the same companies that tried to stop the ballot measure in Orlando: "Simmons and [state Rep. Steve Precourt] said they worked with companies such as Walt Disney World and Darden Restaurants to draft their bills because they want statewide uniformity in wage and benefit rules. Those same companies and business groups lobbied Orange commissioners to keep the measure off the ballot, saying it was misleading and would kill jobs."
For now, Orlando's paid sick time measure will be on Orange County's August 2014 primary ballot.
–Ashley Lopez, Flrida Center for Investigative Reporting