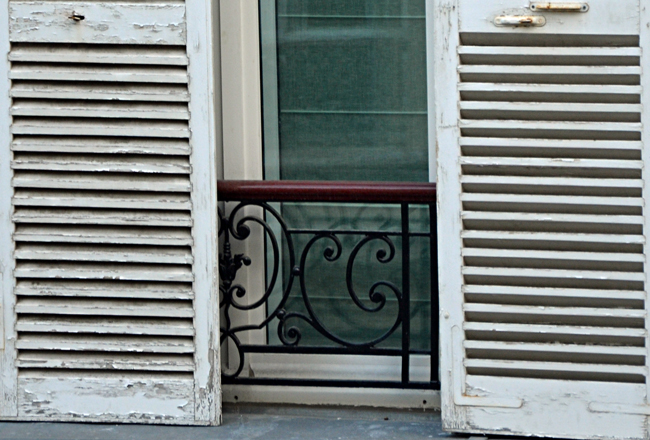 The Flagler's Tourist Development Council is spearheading an effort to make sure landlords who rent homes or condominiums on a short-term basis, defined as less than six months, pay the 4 percent tourist development tax. Although the tax is normally thought of as a bed tax paid by hotels, it  also applies to the short-term rentals of single-family homes and condominiums.
"A great deal of vacation rentals are located within Flagler County, from single-family homes to condo units," Flagler County Attorney Al Hadeed said. "Due to legislative changes about two years ago, now single-family homes and condo units held out for short-term rentals, that's shorter than six months, are to be registered with the Department of Professional Regulation. We wanted to make sure all these units are paying the tourist development tax."
A public records request submitted to the state uncovered approximately 500 listings in the county. However, and in what has proved to be a recipe for evasion, the number of properties is far higher because up to 75 properties can be placed under a single listing. Another complication: the licenses are listed in a region that includes Nassau, Clay and Duval counties."
Two follow-up actions have been taken with the list of short-term rental properties. A copy has been submitted to the Flagler County Property Appraiser's Office to "make sure there isn't any improper claiming of homestead exemptions out of fairness to other taxpayers who legitimately enjoy those tax exceptions." Also, the listing has been submitted to the Florida Department of Revenue, "for them to review this data and make sure all those units are paying the tourism development tax," Hadeed told the Flagler County Tourist Development Council earlier this week.
Hadeed also updated the council on efforts to crack down on other tax scofflaws–the multi-billion-dollar travel companies that have been avoiding paying the state's and county taxes.
"Priceline, Expedia and Hotels.com, those types of sites, are nto remitting the tourist development tax and not remitting the state sales tax," Hadeed said in a morning presentation to the tourism council, which began pursuing the unpaid taxes in 2009.
Nate McLaughlin, Tourst Development Council chairman, asked if the on-line companies are collecting the tax, but not turning it over to local governments.
"They would tell you right now, no they're not," said Hadeed, who added a "however" that bills from on-line travel companies include a lump sum line item for services and taxes. "They have not broken that out," as to what taxes are being collected, Hadeed said. "They are collecting that money that they potentially owe in tax liabilities all over the United States."
Flagler County joined other counties in a lawsuit against the on-line companies. But so far the effort has faced more setbacks than successes. "We are proceeding with litigation. We've been fighting this battle for four years," Hadeed said, and after knocking on the wood of the podium, added, "We've been able to defeat in the Legislature an attempt by the on-line travel companies to get an exemption from the tax while they're refusing to pay the tax."
Significant public dollars are at stake, not only potentially from the tourist development tax for stays in Flagler County hotels, but also for sales taxes. Flagler County, local cities and the school district all receive a share of state sales taxes. "It's very easy for people to think of this argument as government just trying to get more money," Hadeed said. "In a way, that's true. What we're trying to do is get money that's owed us."
An industry group,  Associated Industries of Florida, has supported efforts to collect taxes owed localities by the on-line travel companies. Hadeed said it would be unfair to local hoteliers who make an investment in bricks and mortar in Flagler County to be charged the tax and give on-line companies an exemption.
"It's all about a competitive edge," McLaughlin said. "I think they see themselves as you can get it cheaper on line, why book a hotel?"
Florida's county governments are leading the fight to get tourist development tax dollars from the on-line companies. It's a tough battle because the on-line companies have deep pockets. Priceline alone has a capitalization of $30 billion. "They're just custodians of fees for the government," Hadeed said. "On-line travel companies argue that it's a tax against them. Well no, it's a tax on the activity."