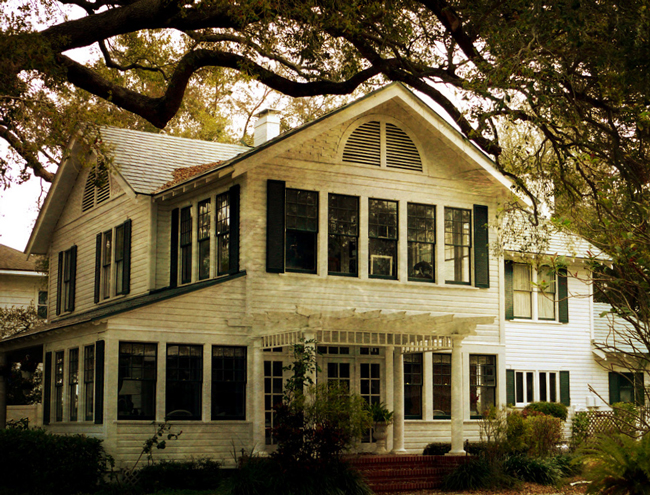 As victories go, this one ranks very high for the Flagler County Commission. Thursday morning, the Florida Senate voted 37-2 to give back some home-rule authority to local governments to regulate short-term vacation rentals, an authority the Legislature withdrew in 2011. The House had voted on the measure, 90-27, on Wednesday. The bill now goes to Gov. Rick Scott for his signature.
The Flagler County Commission has been leading the fight to overturn that 2011 decision for more than two years. What at first appeared to be a lost cause, then a long shot, turned into an inevitability as commissioners, combining legislative skills and grass-roots organizing of other counties and cities similarly affected, put their local legislative delegation to work on their behalf. That delegation–Sen. John Thrasher, the St. Augustine Republican, and Rep. Travis Hutson, whose district includes all of Flagler County–went to work, and a few sparks aside, got the job done.
"It is rare to pass a piece of substantive legislation," Flagler County Attorney Al Hadeed, who shepherded the measures through the Legislature on Flagler's behalf, wrote county commissioners this morning to announce the victory. "2,000 bills get filed every year. Only 200 pass and most of those do not affect public policy. Savor it, this is rare."
The final version of the bill was somewhat watered down from the version Sen. John Thrasher, R-St. Augustine, originally filed in the Senate. The House version, filed by Travis Hutson, R-St. Augustine, included some amendments that Hutson himself pushed, weakening the bill in favor of the vacation-rental industry, but also likely ensuring its broader support and final passage.
The senate version had originally included an allowance to ban weekend rentals
For example, a local government may not prohibit short-term rentals outright. It may not regulate the duration of a rental by setting minimums or eliminating weekend-only bookings. And it may not dictate the number of rentals a property may book in any given year, whether six or 12 or more over the course of that year.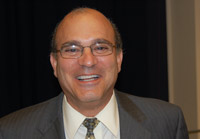 "Those three items responded to the rhetoric that if local governments were given the power of home rule, that they would run amok, ride roughshod over vacation rental owners," Hadeed said Thursday. Hadeed was again in Tallahassee Thursday, this time alone. On numerous previous trips he'd been accompanied by Commissioners Frank Meeker and Charlie Ericksen, then by Nate McLaughlin, who themselves made numerous appearances before Senate and House panels as the bills made their way through committees.
"So these provisions," Hadeed continued, "were designed to assure that local governments would stay within the bounds of typical regulation of business enterprises. What the legislation recognizes is that these are business, and local governments just like any other kind of businesses, can regulate them."
Opponents of regulation–and of overturning the Legislature's 2011 law prohibiting local regulations–included the lucrative short-term rental industry and the real estate industry, both of whose voices are always heard loudly at the Legislature through legions of lobbyists. But opponents also included many homeowners who, as in the Hammock, took a stand on the right to use their properties as they chose, on property-rights grounds, while keeping those properties on the tax rolls instead of on the auction block.
Short-term vacation rentals have divided previously dormant communities like the Hammock. The housing crash created the conflict as heavily indebted property owners found a way to keep their houses by converting them into vacation rentals, but at a steep price to community cohesion.
Homeowners who'd bought houses to live in quietly had not bargained for what amounted to neighboring mansions turning into sprawling, noisy, party-rife businesses that could pile in as many as 20 vacationers on lots designed for single-family homes, and jeopardize all sorts of safety standards along the way. Local governments would normally have the power to regulate such short-term rentals, just as they would have the power to regulate any business under zoning laws. But in 2011, in an effort to spur the short-term rental industry and stem homeowners' losses, the Legislature prohibited such regulations. It singled out short-term rentals as a privileged business class now immune from local governments' zoning or code enforcement inspectors.
The Senate had passed that prohibition unanimously in 2011, and the House had passed it with a crushing 94-19 margin. If Flagler was going to persuade Tallahassee to reverse course, it was going to have to convince those majorities that they had made a mistake. Lawmakers don't often do that.
This week, they did.
"Senator Thrasher and I made a promise to our constituents to file a bill that would return the
regulation of vacation rentals back to local government," Hutson said in a press release Thursday. "I am proud to announce that we have kept that promise."
Meeker, in the same release, thanked the legislators and moved to the next step: "Now, it's up to us at the local level to close that door and open up the next one across the hall where regulatory LDC revisions are done," he said, referring to Land Development Code regulations.
Until now, state law prohibited local governments from so much as holding hearings or any other sort of public meeting where potential regulations of the industry could be discussed. That prohibition has been lifted. The Flagler County Commission is expected to move swiftly toward regulations.
"What they might be, I cannot predict," Hadeed said. "That's going to be vetted in a very extensive public hearing process that probably will include workshops because it has been such a central issue in Flagler County in the last two years."
But the county has many options, Hadeed said, especially after analyzing what other communities that had such regulations in place–before the 2011 prohibition.
Assuming the governor signs the bill, the county will be able to require that all short-term vacation rentals register, identify their owners and responsible parties and include a point of contact that can be reached 24 hours a day to address nuisance issues. The county may have the authority to inspect short-term rental facilities and ensure that safety standards are enforced. Those bunk beds in the garage may have to go. The county may also regulate the properties' capacity, or number of renters, based on their use of local sewer or septic systems. If road hazards are an issue–if a house's access by fire trucks, for example, is somehow restricted by the activities of a short-term rental–regulation may be imposed through that route.
In short, the short-term rentals will no longer be the only private enterprise that had been given a complete exemption from local zoning. It was the only private enterprise granted this "exclusive, special privilege," Hadeed said. "It was a mistake. A serious public policy mistake."