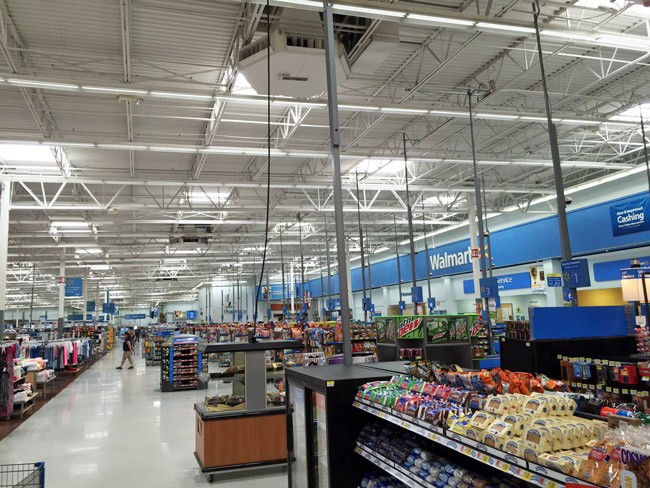 Walmart in Palm Coast was the scene of two separate and apparently unrelated incidents that started as shoplifting and turned into aggravated assault in one case, and grand theft auto, reckless driving and fleeing cops in another. Flagler County Sheriff's deputies made an arrest in the first case. They are still searching for the suspect in the second case.
The first case unfolded Tuesday morning, after 9 a.m. Kevin Leahy, a 56-year-old transient, had allegedly taken a shopping cart full of goods out of the store and ran off with it after using an aluminum baseball bat to threaten two store clerks. Leahy, according to a clerk, had been shopping throughout the store with two carts before going to the money center and attempt to pay with a cash card. The card's balance had zeroed out, however. Once Leahy was told that he had no money on the card, he shifted items from one cart to another, then went to a fitting room and stuffed many items into a mountain backpack which had also been taken off the shelves.
He then walked out of the store. A clerk tried to stop him, placing her hand on the cart. In response, Leahy "picked up a [bat] that he had placed inside the new cart and swung it at her and co-worker" several times, his arrest report states. The store reported that Leahy had walked out with numerous items aside from the $50 backpack, including a bottle of melatonin, vitamins and iron, a watch, a pair of athletic shoes, a camping ax and a fixed knife, among other things, totaling roughly $300.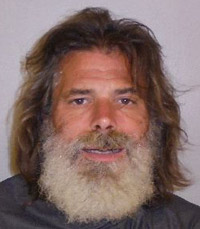 A deputy saw Leahy near Sonny's, across the parking lot from Walmart, pushing the shopping cart. Leahy immediately dropped the bat when he saw the cop and offered no resistance. He was arrested and charged with grand theft of the cart, two counts of aggravated assault, resisting a merchant, and illegal use of a shopping cart. The first three charges are felonies. He was held on $6,250 bond. It was his first arrest in Flagler. He remained at the jail Thursday.
The second incident unfolded five hours later as a white, middle-aged man left the store after attempting to take a computer and two DVD players in a shopping cart. A store theft-prevention clerk tried to stop him, so he pushed the cart aside, ran out and entered a 1996 Infiniti that then drove off the parking lot. A deputy spotted the car after arriving on scene and caught up with it near Golden Corral, the restaurant nearby. The driver, Nathan Chapman, stopped in the center turning lane of Cypress Edge Drive and exited the car, complying with the cop's hand to show his hands and get on the ground. But as Chapman was doing so, the suspect shifted to the driver's seat in the car and drove off.
Another deputy was just then arriving on scene and reported that "The vehicle was then observed passing two vehicles occupying the southbound lane of travel and a turn lane into the City Market Place plaza as it entered into my lane of travel (southbound) and began travelling directly at my marked agency patrol car (#5082) at a high rate of speed. I was forced off of the roadway as a result of the suspect vehicle's maneuver. The vehicle was then observed travelling through the intersection of Cypress Point Parkway and Cypress Edge Drive with a solid red light displayed on the traffic control device. At this time I utilized my emergency lights and siren in order to safely navigate through the intersection of Cypress Point Parkway and Cypress Edge Drive and observed that the suspect vehicle was travelling recklessly as it turned north onto Cypress Branch Way. It should be noted that at no time did I actively pursue the suspect vehicle as it did not meet criteria as indicated by Flagler County Sheriff's Office vehicle Apprehension General Order 023."
Chapman told a deputy that he knew the suspect only by his first name, and that he'd picked him up on Ridgewood Avenue in Daytona Beach. The suspect had asked him to drive him to Walmart so he could pick up a television, in exchange for gas money. The Infinity was reported stolen. A charging affidavit was filed against the suspect, whom the sheriff's office is not identifying pending further results of the investigation.