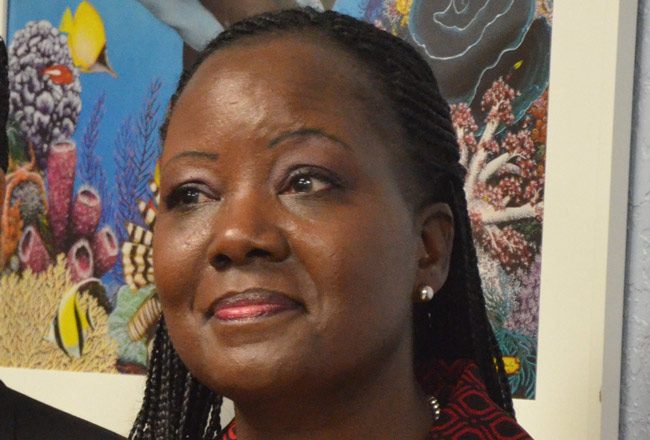 In 2009, the Florida Legislature passed a law that closed a loophole in retirement rules. Until then, government employees in the Florida Retirement System could retire, start drawing a retirement check, then return to work at their old position within 30 days. It's called double-dipping. Nine thousand workers were doing it at the time, double-charging taxpayers and keeping new blood from taking government jobs.
The 2009 law banned any such retirees from returning to work before six months. The purpose of the law was to stop double-dipping, open doors to younger entrants into the government workforce, and prevent governments from keeping positions "vacant" as a way of running out the clock, or saving the job, until the same "retired" employee could grab it again.
Governments could still play the game and keep a position vacant for six months, of course, as then-Sen. Mike Fasano, the sponsor o f the bill closing the loophole, anticipated at the time: "Shame on any government entity that holds a job for six months after someone retires — shame on them," he said. "If you can do without that position for six months, you don't need that position."
Lawmakers only thought they were closing a loophole. They did not figure on the creativity of local governments and a cottage industry of private companies ready to game the system, among them the Flagler County government administration.
Sally Sherman was Flagler County's deputy administrator for the past 10 years and an old loyalist to Administrator Craig Coffey: the two go back to their days in Seminole County government. Two months ago Sherman was making $136,468.80 a year. On Feb. 28, a Wednesday, she "retired."
But not really.
Sherman was back at work the next day, Thursday. Same email address. Same phone number. Same office. Same travel and conference trips (she was with Coffey at the state county and city manager association's annual meeting in Orlando last week). Different salary: she is now paid $148,740, an overnight 9 percent raise the county's rank-and-file employees could only dream of. Also, different title: "Consultant" and "Special Projects Coordinator."
Sherman also got a $330,148 retirement payment, according to the Nina Ashley, the communications director at the Florida Department of Management Services.
Sherman also started getting a monthly retirement check of $5,681, or $68,172 a year.
In other words, Sherman is now the third-highest paid county-government employee after the county attorney or the county administrator—or, as far as taxpayers are concerned, since they're footing the bill, one of the highest paid government employee across Flagler County, if you count her retirement checks: $216,912 a year.
The way the county manages to skirt the law against double-dipping inside of six months is simple: she is not technically a county employee. She is an employee of JMI Staffing Solutions, a Land O'Lakes-based (and faith-based) staffing company the county has been using for a few years.
Sherman "retired" three months ago. Coffey has not posted the position of deputy county administrator since she left. "Flagler County will fill the position when time affords," Julie Murphy, the county's chief spokesperson, said. "I am told she would have to be away from her previous position for a year before being eligible to take it back. Flagler County is not actively seeking to fill the position at this time."
It appears for now that the county is doing what Fasano said would be shameful for a government to do: saving the position for Sherman once her legally required lapse as a county employee is up. And for a county administration that insists that its top staff is indispensable, leaving the deputy administrator's position open either suggests the position is not necessary, or it belies Sherman's contention that she returned in a different capacity.
Sherman and Coffey defend the method.
People who go into the Deferred Retirement Option program do so conditionally: they are required to retire at the end of the five years when the program accrues what will eventually be that large retirement check. So Sherman was aware of her retirement under those terms. "So I decided OK, it's time, I'm going to go," Sherman said in an interview. "I was offered other opportunities. I was also asked if I was willing to come as a consultant to JMI, that is a staffing firm, and I said yes."
And through that firm, she continued her work in Flagler government. She insists it's not her old job. She has no supervisory authority. She has no signing authority. She does not consider it double-dipping. "No sir," Sherman said. "I am not a county employee, I'm not getting any county benefits, no one reports to me, I don't have any signing authority, I do not have any approval authority. I am just an individual who is very skilled in a lot of areas that not only Flagler County is using but other counties also want to use my services."
"Again, I could do this here or I could do this somewhere else, it doesn't matter," Sherman said. "I'm going to be paid what I'm worth at the end of the day, and I could and I have a lot of skill sets. This community felt that they wanted to utilize those skill sets and if this community felt that they wanted to utilize those skill sets? I'm OK with that."
The community, in fact, did not and largely does not know about Sherman's arrangement, nor had a say in her re-hiring, which was done quietly and without open discussion with county commissioners, though they were aware of it. Commissioner Donald O'Brien, for example, had been briefed on the arrangement by the county administrator but said he had no say in the day-to-day management, which is accurate: commissioners don't meddle in hiring and firing decisions. But they do approve the contract with the staffing company that makes Sherman's end-run around the law possible. O'Brien, however, spoke derisively of the method, saying it denies other people coming up through the ranks a chance at top administrative jobs.
"I am not skirting the law," Sherman said. "I am abiding by the regulations of the law." She said she wouldn't call the ability to legally work through a staffing firm a loophole, citing (correctly) the numerous government workers who do likewise after going through the deferred retirement program. "At the end of the day I stand behind what I do. I'm a hard worker, I have a high level of ethics, I have an education background that supports my 40 years of government services." She would not disclose what her retirement payout had been.
Coffey, in an interview, said he didn't know what benefits–health, vacation or any other sort–Sherman got through JMI. When asked if the method was skirting the law, he paused, then said: "I think each situation is different. I think you've got to look at it from the standpoint of the difficulty of replacing that and the value to the county. If I can keep someone on in a different capacity and still have them do different things, I've had to take on new workloads and I've had to reassign workloads. To keep a good person in this economy is [difficult], and you don't want to lose them to an organization due to higher wage somewhere else, due to retirement, due to sickness, due to anything, you want to hold on to people at all cost almost, because they're the people that help make things work, good for the citizens."
In early May, Coffey asked the county commission to raise the pay grade for three positions, saying he needed to do so in order to keep employees from taking jobs elsewhere. The positions were those of the deputy county administrator, the deputy county attorney, and the county engineer.
But two of the three positions were vacant–the deputy county attorney's for at least two years, with those duties fulfilled at much lower cost by a paralegal who is also an attorney, and of course Sherman's post. The third post, that of Faith al-Khatib, had almost gone vacant: al-Khatib was offered a job in Daytona Beach.
"Faith was offered a job elsewhere and the county countered that offer," Murphy said in May.
The pay increase was slipped into the consent portion of the County Commission's agenda on May 7–the portion commissioners are asked to adopt in bulk, along with a slew of other items. The item was identified as a revised "county pay classification" for a particular pay grade, raising the pay range from $84,500 to $145,000 up to $100,000 to $155,000. A commissioner pulled it for a brief discussion, in which Coffey explained that he was aiming to retain staff. Sherman's job status was not mentioned, nor was the vacancy of her previously defined position.
Al-Khatib's pay was raised to $155,000, including a $5,000 car allowance–a higher salary than for many county and city managers around the state.
The deputy county administrator pay was potentially raised to $155,000, which in essence ensures that if and when Sherman returns as a county employee, she will have yet another substantial raise. Put another way, should she return to work next March at $155,000, she will have realized a 13.6 percent raise–again, nothing approaching the sort of raises offered the rank and file.
That's without counting the retirement checks.
"I don't see it as double-dipping," Coffey said of hiring Sherman as a consultant. "I mean, that's a term that I think has been demonized. I see it as valuable employees that still have work life in them even after retirement age and they've maxed out what they can accrue in retirement."
As of today, the deputy county administrator's job remains not posted.