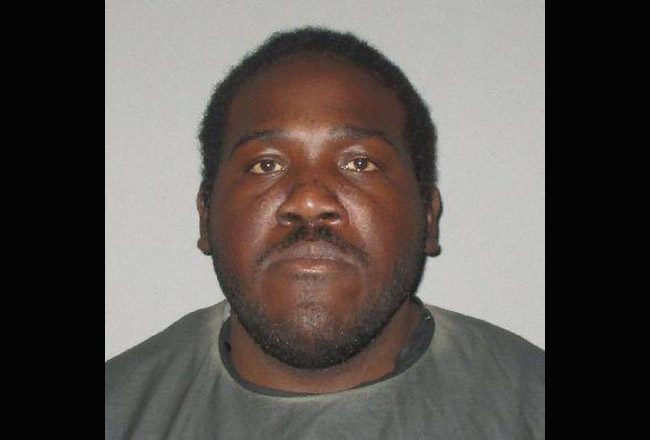 Last Updated: Friday, 1:29 p.m.
The Shell station at the corner of Palm Coast Parkway and Club House Drive was robbed at gunpoint at 7:30 or 7:35 Thursday evening (Dec. 14).
By early Friday morning, the alleged robber was in custody.
"They made the arrest," a sheriff's spokesperson confirmed this morning. "There is a lot more to this story than the robbery."
Charles E. Rushing-Griffen, 27, was booked at the Flagler County jail at 5:23 this morning on charges of armed robbery, possession of a firearm by a convicted felon, and driving on a suspended or revoked license.
Rushing-Griffen is also a suspect in an armed robbery at Terra Nova, the Bunnell restaurant, earlier this week (an incident neither the Bunnell Police Department nor the city administration revealed until today) and in an attempted robbery at the Mobil station on Pine Lakes Parkway. He has not yet been charged for those allegations, but Sheriff Rick Staly said this morning that "it's my understanding he's made admissions to both armed robberies and the attempted robbery at the Mobil station."
It was detective work from the robbery at Terra Nova and the attempted robbery at the Mobil station that led sheriff's deputies and detective to develop Rushing-Griffen as a person of interest, then to know where to go to make the arrest this morning.
---
Surveillance Footage of Shell Store Robbery

The Terra Nova robbery took place at closing time Tuesday, Dec. 5. On Wednesday, Staly said, "a person was seen walking up to the Mobil station wearing a ski mask but the door was locked, and it looked like he had a gun in his pocket, slightly visible, and so he fled. Through our investigation of that we developed a person of interest, and when we had the armed robbery last night at the Shell station, a camera had pulled him up before he had pulled down his ski mask, and one of our detectives recognized him as the same person of interest we had from the Mobil station. We knew where he lived, we staked out his house, saw him and [two other people] leave the house, and conducted a felony traffic stop on him and arrested him."
Rushing-Griffen is a resident of 6 Ryall Lane B in Palm Coast. He complied with the traffic stop. "We had such a massive felony stop going on that there was no place for him to go anywhere," the sheriff said. "I believe we pulled him over on US 1 near the county line. It's great police work, we had a serial robber that we had identified off the street, at least as a person of interest, that we had identified, hopefully he'll go away for a very long time."
An armed robbery is a first-degree felony, exposing an individual on conviction to 30 years in prison. If committed by a felon, it becomes a life felony.
According to Rushing-Griffen's arrest report, released this morning, he pointed a silver-colored, long-barrel revolver at the store clerk and took about $200 in cash–along with a pack of Newport 100 cigarettes, threatening to come back to the store and shoot the clerk if she notified police. the gunman then fled on foot, going south across Palm Coast Parkway. Store surveillance footage shows a remarkably calm clerk who raises her arms when confronted with the man and the gun, packs some bills in a plastic bag, and hands him the cigarette pack he demands (the man curtly grabs it from her). When he walks out, she presses the alarm button then just as calmly picks up the phone and dials, presumably reaching 911.
The Sheriff's Office has been highly effective in quickly securing suspects in the aftermath of high-profile, violent crimes, a policing success Staly attributes to a form of intelligence-led policing developed out of weekly "crime-map" meetings, where raw intelligence is analyzed and leads developed. Rushing-Griffen had been the subject of this week's meeting before the Thursday evening robbery. The combination of video at the Mobil station, eyewitness accounts at Terra Nova, Rushing-Griffen's very distinctive size (he weighs about 300 pounds and is 6 feet tall) and his own actions at the Mobil station and not putting down his mask immediately before the Shell robbery combined to lead detectives to the arrest.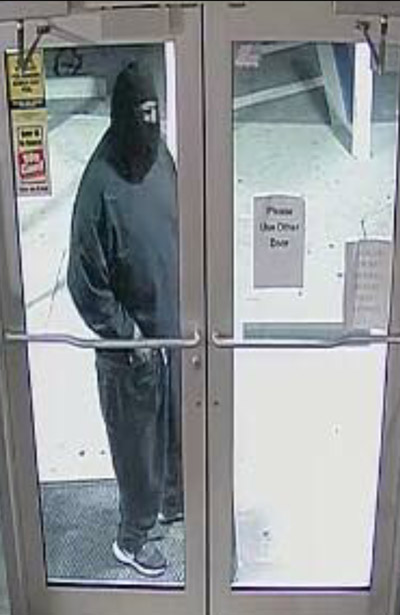 Rushing-Griffen was known to local law enforcement, having been the subject of an interrogation, but not arrest, on Oct. 2. That day, sheriff's deputies served a search warrant at his house in an incident that netted the discovery of a cache of weapons, including an assault rifle, and two arrests–Shawn Crawford and Tariq Khawaja. Khawaja was one of the two people seen going into Rushing-Griffen's car as the trio drove off Ryall Lane Thursday evening. The other was Camerae Lateice Hubbert, who has a history of minor arrests in the county. In an interrogation at the sheriff's office, Khawaja told detectives he'd been spending the evening with his girlfriend–Hubbert–when Rushing-Griffen left the house to drop off his girlfriend's child in Bunnell. He did not identify the person when shown the surveillance video from the Shell station. But Hubbert identified him as Rushing-Griffen.
When deputies executed what they refer to as a "high-risk traffic stop" at the 1200 block of US1, they found $270 on Rushing-Griffen. Cmdr. Steve Brand saw "the butt of a silver revolver resting under the driver's seat," according to the arrest report.
In his interview with detectives, Rushing-Griffen "became very forthcoming," according to his arrest report, but his statements are almost entirely blacked out. One line that wasn't states that he "gave a detailed account of the incident with details only the perpetrator would know." He was also interviewed about a similar robbery in Ormond Beach but denied involvement in anything of the sort outside of Flagler County. The arrest report notes that he has been convicted four times of felonies previously.
After the robbery Thursday evening the search had taken place in the adjoining apartment complexes and residential lots with two K-9 units and numerous sheriff's units. No helicopter was available for the search.
At the time the sheriff's office did not immediately have a description of the assailant, who was wearing a mask, and it's wasn't clear what he got away with, or whether he was driving a car. The search, however, had been focused on the area close to the store, which is located at 320 Palm Coast Parkway Northeast.
Roads were not closed in the area, but access to the Shell station was restricted to authorities for now. No one was injured in the incident.
Detectives were going through surveillance video around 9 p.m. and following up on certain leads. "We're hoping that the video will give us a lot," the spokesman said at the time: it apparently did. "They think they have a suspect car now. But I don't have the details on the car."