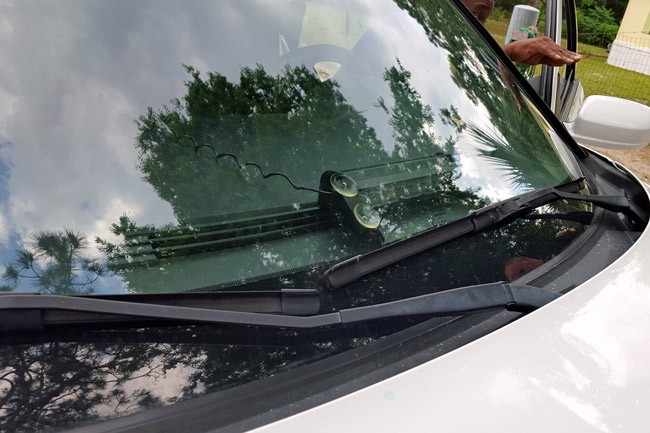 Shaun Eric Fuller, a computer specialist with Palm Coast government, was arrested at city offices at City Marketplace in mid-afternoon Tuesday on charges of impersonating a police officer and using a blue light on his dashboard to pull over vehicles. Impersonating an officer is a third-degree felony punishable by up to five years in prison. The unlawful use of a blue light is a first-degree misdemeanor.
Fuller, 42, of 13 Ballard lane in Palm Coast, was arrested by Flagler County Sheriff's deputies on a Putnam County warrant just after 3 p.m. and was held at the county jail on $50,000 bond. He was transferred on Wednesday to the Putnam County jail, where he remains.
According to a Putnam sheriff's detective report, a Palatka woman reported that on April 29 that she was pulled over by a car with a blue light on the dashboard on highway 207 in Putnam. She was approached by the driver who claimed to be a law enforcement officer.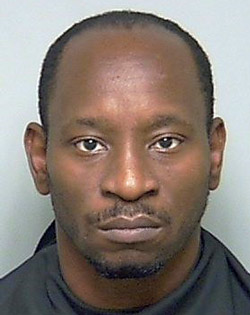 He then reportedly warned the woman about a perceived traffic violation before driving off. The victim was able to provide the sheriff's office with a description of the suspect's vehicle and of the suspect.
On Sunday, a Putnam deputy spotted the suspected white sedan in Palatka, stopped the car and identified Fuller as the driver. The original victim identified Fuller in a line-up as the man who'd allegedly pulled her over. The sheriff's office secured a warrant for Fuller's arrest, which was executed as he worked at Palm Coast city offices Tuesday. He was led out in handcuffs.
There may be additional victims who were stopped by Fuller using a law enforcement blue light in Putnam, St. Johns or Flagler counties. The Putnam Sheriff's Office is asking anyone with a similar experience to contact Detective Donny Jordan at the Putnam County Sheriff's Office, at (386) 329-0823.
A Palm Coast spokesman said Fuller is an active employee. He was hired in August 2011 and draws an annual salary of $34,716.50.
Images of Fuller's car are below.