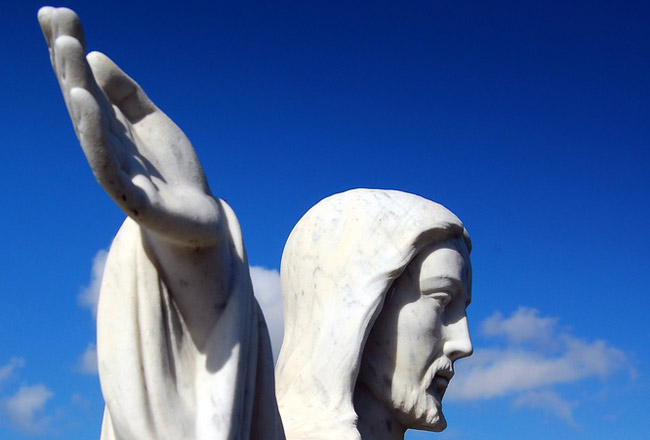 Circuit Judge Terry Lewis on Wednesday struck down part of a proposed amendment that would allow taxpayer money to go toward religious institutions, calling the language of the ballot summary ambiguous.
The suit was filed by Palm Coast Rabbi Merrill Shapiro, who is president of the national board of Trustees of Americans United for Separation of Church and State, by the Florida Education Association and other public education groups. Shapiro called the ruling a "mixed blessing."
"Hopefully this will keep the issue off of the November 2012 ballot," Shapiro said. "It will give everyone some time to reconsider this notion that rather than individual citizens deciding what religious institutions and schools to support, the government will do it for us."
But backers of the measure, referred to as Amendment 7, called the ruling a minor and easily fixable setback that could be remedied in time for voters to still have a chance to address the issue in November.
In a 12-page ruling (see the full text below), Lewis said the language that voters would read in the summary of Amendment 7, passed by lawmakers earlier this year to be placed on the November 2012 ballot, was misleading, giving voters the impression that passing it would conform the state constitution to the First Amendment protections outlined in the U.S. Constitution.
In fact, Lewis said the proposal, if approved by voters, would set standards more restrictive than the U.S. Constitution.
But Lewis went on to reject two other arguments in the suit. Lewis said the ballot title "Religious Freedom" was not misleading and also upheld a recently enacted law that will allow the attorney general to rewrite the ballot summary to make it more clear.
"To quote Meatloaf, Two out of three ain't bad," said Rep. Scott Plakon, R-Longwood, House sponsor of the bill.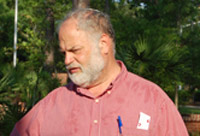 At issue is a provision in the Florida constitution that courts have ruled goes beyond its federal counterpart in preventing tax dollars from being funneled to religious groups. The "no aid" provision in the state constitution prohibits tax dollars from going to churches or religious groups in the following terms: "No revenue of the state or any political subdivision or agency thereof shall ever be taken from the public treasury directly or indirectly in aid of any church, sect, or religious denomination or in aid of any sectarian institution."
It is sometimes referred to as the "Blaine Amendment," for James G. Blaine, a 19th Century congressman from Maine who lobbied unsuccessfully to get that restriction inserted into the U.S. Constitution. After it failed, 37 states, including Florida, put similar provisions in their own state constitutions.
"The goal of Ballot Amendment 7 is to do away with our state's 'No-Aid' provision and allow the government to decide what religious denominations, what churches, what sects should be supported with our tax dollars," Shapiro said. "This seems to me a case where the state government of Florida will be using its powers of taxation to extract from Floridians monies to support religious activities. This when our public school teachers are so underpaid, our officers of the law, firefighters, first responders are going without cost-of –living increases, and here we are going to find money to fund religious institutions. It just doesn't make sense."
Wednesday's ruling was a partial victory for the FEA. The teachers union had argued the proposal would sap needy funding from public schools by diverting the funds to private and religious-based institutions.
"We applaud the judge's decision. Amendment 7 would have required taxpayers to fund a broad array of religious programs and institutions," said FEA President Andy Ford, in a statement. "The judge agreed that taxpayers and voters need to be told the truth and that the purpose and effect of the amendment was not clear in the ballot summary and was misleading to voters."
Following the ruling, Plakon said he was encouraged that Lewis had sided with lawmakers on the other two points. The judge went so far as to propose language that would clear up any ambiguity in the proposal.
"The good news is that it looks like voters will be allowed to weigh in on this religious freedom issue in November, " Plakon said.
Plakon is usually an advocate of limited government. Shapiro seized on the irony surrounding the initiative's backers, calling their effort "another case of 'big government.'"
"Our legislators," Shapiro continued, "whom the judge feels have used ambiguous and misleading language to try and get us to vote with them on this issue, want to enlarge government and send tax money to programs that are not currently funded because of Article 3 of our State Constitution."
–FlaglerLive and the News Service of Florida
Disclosure: Merrill Shapiro chairs FlaglerLive's advisory board.

Summary judgement on Florida's proposed Constitutional Amendment 7