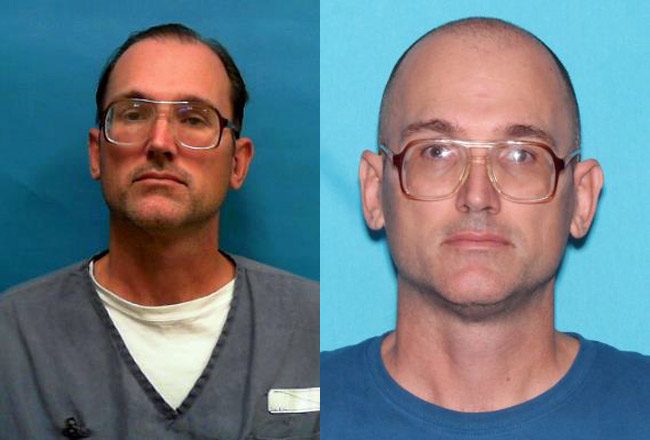 George W. Mason Jr., a 42-year-old man convicted of attempted rape of a child younger than 12 when he was 27, has moved in with family at 1166 Forest Park Street in Daytona North, also known as the Mondex, according to the Flagler County Sheriff's Office.
The sheriff's office is required by law to announce the whereabouts of sexual predators in the community when they change addresses. Mason was released from Florida state prison last Thursday (March 23) after serving 12 years of a 14-year sentence. He was sentenced to the rape charge in September 2005 in Duval County. The offense dates back to 2001.
Mason had initially pleaded not guilty, and had faced additional charges of lewd or lascivious exhibition involving a child younger than 16, and an additional count of rape. He withdrew that plea four months later and tendered a plea of guilty in exchange for a lighter sentence (he was not adjudicated guilty on the two additional counts). He had by then already served 138 days in jail, which slightly lessened his state prison time. Having served 80 percent of his sentence, he became eligible for early release.
Mason remains on sex-offender probation until 2027, according to Department of Corrections records.
He moved in with George W. Mason, who has owned the property on Forest Park Street with his wife since 2002, living in a doublewide Homes of Merit manufactured home.
The younger Mason had previously lived in the area.
Poetry.com, the web-based poem-sharing site, includes one poem by a George Wayne Mason Jr. It is not dated, and it is impossible to tell whether the Mason of the Mondex wrote the poem: individuals on sex-offender probation are barred from accessing social media websites, but not barred from using computers. It's not clear whether poetry.com would rate as a social media site. The poem is titled "Sociopath" and reads, in full:
Sometimes there is a silent rage
That builds in my mind like plague
No matter what I say or do
All my thoughts shift to you
Into the darkness I will walk
Hearing only evil thoughts
No one around me
Is ever aware
Life might end today
Bodies I will tear
Do not approach me
There is no remorse
Just a never-ending
Need for recourse.