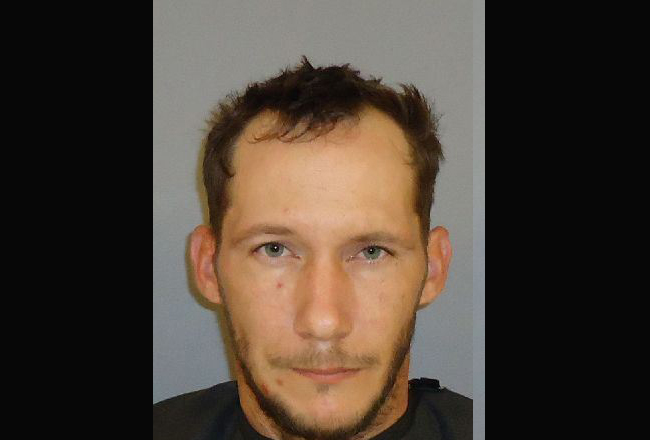 Thomas Underwood, the Palm Coast man accused of raping and molesting children he'd babysat years ago, was sentenced to life in prison in Flagler County Circuit Court Wednesday.
Underwood pleaded no contest to eight life felonies, including seven counts of sexual battery on a child (or rape) and one count of molestation on a child. Judge J. David Walsh, following the recommendation of state prosecutors, sentenced Underwood to 30 years in prison for the seven counts of rape, and a life sentence for the lewd and lascivious molestation count. But the sentences are to run consecutively, as opposed to concurrently, thus making it certain that Underwood will not see freedom again.
Assistant State Attorney Christy Opsahl filed a motion asking the court to declare Underwood a registered sexual predator, which is a statutorily required consequence of the conviction, though the designation will be irrelevant, as it is designed more for public awareness when a predator has been released than for inmates sentenced to life in prison. If anything, the designation will make life more difficult for Underwood in prison, where sexual predators whose victims were children are shunned and often attacked by fellow inmates.
Underwood committed the crimes over a period of time in the mid-nineties against several victims. The crimes went unreported until victims came forward 16 years later. In 2012, a grown man and a woman had accused Thomas Underwood of repeatedly abusing them sexually in the 1990s when they were younger than 12 and Underwood himself was a teenager.
The previous story detailing that history is below.

Thomas Underwood, 31, of Palm Coast, Accused of Molesting Children He Babysat Years Ago
Dec. 21, 2012–Thomas Underwood, a 31-year-old resident of Bradmore Lane in Palm Coast, is back at the Flagler County jail since Thursday, without bond, on a series of charges of sexual abuse of boys and girls dating back many years. He had been jailed twice before in the last two years, on a charge of battery on a pregnant woman, and a drunk driving charge.
Thursday's arrest is based on the accounts of two victims, a man and a woman who were 8 and 10 at the time they claim to have been repeatedly molested by Underwood, who was their babysitter. Flagler County Sheriff's investigators believe there are more victims. In one case, a victim said Thomas's family was aware of the allegedly serial abuse but because of religious beliefs, never reported it for fear that he would "go to hell."
One victim, now a woman of 24, came forward to authorities in July. She sais the alleged molesting began in the early summer of 1996 and extended to the Christmas of 1998. Thomas was 15 years old in 1996. Over the course of those two years, the woman says, Thomas would "come into her bedroom at night," according to authorities' probable cause statement, "and take off her pants and underwear and touch and penetrate her vagina with his fingers." The victim said Thomas would be fondling himself or asking her to fondle him at the same time.
Thomas was in charge of babysitting the girl, though it isn't clear whether Thomas and the victim are related. But the statement makes clear that victim and alleged perpetrator lived either under the same roof or in the house next door. The girl's father was usually at work when the alleged abuse occurred, according to the statement, while her mother was frequently at another house.
According to the probable cause statement, Thomas would have the girl come into his bedroom to fold clothes, only to make her watch pornographic movies and attempt to have her act out scenes in the movie, including allegations of oral sex. "Thomas told her that if she did not perform oral sex on him, he would put 'wolf spiders' that lived in his closet in her mouth."
The alleged rapes did not include vaginal penetration, though Thomas, according to the statement, "attempted to penetrate her anus on occasions." That had followed an instance of alleged oral sex when the girl had hurt Thomas.
It was after seeing a movie featuring a powerful female character who rebuffed a male aggressor with a particular line–"I'm not like that anymore"–that the victim "felt empowered" by the phrase to stop the alleged abuse. When Thomas allegedly started to rub her butt, she told him: "I'm not like that anymore." Thomas, according to the report, never attempted to sexually abuse her anymore after that.
The victim says she had not reported the matter previously because she did not have family support, and she feared that if she told her father, he would kill Thomas. She said she felt this way because she'd seen how upset her father had become when he'd discovered that Thomas had allegedly abused a cousin of the family, following which Thomas had been sent away to live with another family member (a grandmother in Jacksonville). She has now moved back into town, and "she had support from people now and wanted to go forward with this incident." The alleged incidents were numerous, however, as were the revelations of other alleged victims in the girl's family.
The victim had originally reported the allegations in 2011, along with a cousin who had similar allegations, but they did not follow through with an interview because she got the impression that police had not been interested in pursuing the case. It isn't clear if she was referring to a local jurisdiction or to another elsewhere. She was later urged by an investigator to come forward again and provide a full statement.
The statement goes on to outline allegations of another victim who was about 5 when the alleged abuse began. At that time, Thomas babysat the alleged victim at her home on Sabal Palm Street in Bunnell. The alleged abuse, similar in many respects to the one described by the previous victim, was repeated until the girl was about 10, when she told her mother. The victim told an investigator that she wasn't sure that her mother believed her because Thomas was still allowed to babysit her and her brother. The victim, according to the statement of probable cause, "also stated that Thomas's family was aware of him sexually abusing several children in the family but because of their religious beliefs they never reported the abuse because they were worried that he would 'go to hell.'"
When that alleged victim spoke of the abuse to several of her cousins, they disclosed similar allegations.
One victim, a boy at the time of the alleged abuse, was interviewed while incarcerated on an unrelated charge. That interview took place on Nov. 20. The man, who is now 22, said he was 10 the last time he recalled instances of abuse by Thomas. That allegation includes instances of rape, when Thomas would allegedly anally penetrate the boy. The abuse, according to the man, allegedly began when he was 6 or 7, and that it took place "almost every time he babysat him." The man said Thomas would allegedly threaten to kill him or kill his father if he told. The man estimated that there'd been 200 to 300 instances of alleged abuse in the mid to late 1990s.
The man told an investigator that on one occasion, a family friend called "Lester" walked in on Thomas as Thomas was allegedly sodomizing him. Lester reportedly told Thomas's father, who then, according to the victim, almost "took Thomas's head off."
Update: In an interview on Dec. 28, the man referred to as "Lester" came forward and willingly identified himself as Ricky Ewart, 33, of Corning, Iowa. Ewart said he had been living at the house at the time, had known Thomas as "a good kid," and was startled–and angered–to discover what he said he saw him doing to the younger boy.
"He was just a family member of where I was staying," Ewart said, "he was a good kid, it's not something you would have thought him doing." But the incident, Ewart said, "really messed with my understanding of how people worked." Ewart on Dec. 28 provided a long deposition by phone to Flagler County authorities, he said, describing additional issues he has since learned in connection with the case. He said he'd willingly testify in any further proceedings. "If I'm needed, I'll be on a plane the next day," Ewart said.
Additional counts against Thomas–there are eight in all–detail the allegations of another woman who was about 6 when the alleged abuse began. She lived next-door to Thomas, but said the alleged abuse would sometimes take place in the woods, sometimes at her home, sometimes at his. She said she denied to her parents that she'd been abused because Thomas had "trained" her through such denials. In one instance, Thomas had allegedly left a hickey on her skin, which triggered an argument between her parents and Thomas's who, as the victim recalled, then kicked Thomas out of the house.