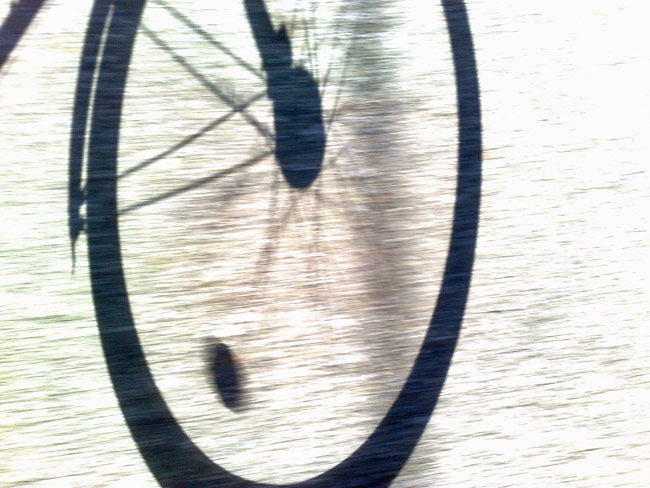 An incident took place Sunday afternoon in Palm Coast's R-Section that rattled a boy and his mother, and has since rippled beyond the R-Section into an alert throughout local schools about a potential sex offender. But evidence is based on a single report.
At mid-afternoon May 19, the 11-year-old came home extremely upset to tell his mother that as he was riding his bicycle on Red Mill Drive, between Red Barn Drive and Renshaw Drive, he was approached by a shiny, black, full-size van being driven by a black male. According to a police report filed that day, the man was described as having a medium complexion, shoulder length dread locks, and was last seen wearing a black jacket or long sleeve shirt with a white undershirt and a blue tie.
Approaching the boy, the man said, according to the report: "Hey, kid I have candy, toys, and as much play time and you can eat as much as you want as long as you get in the van."
The boy was scared and remembered safety precautions that his mother has taught him. According to the report, "he screamed and began to ride his bicycle as fast as he could eastbound on Red Mill Drive, because the van was facing west bound on Red Mill Drive in the swale." The boy took side roads to get home quickly and tell his mother.
The school district issued a recorded, automated alert to the R Section, and Tuesday afternoon, the Flagler County Sheriff's Office issued an "advisory for child safety," summarizing Sunday's events.
"We are investigating this report, but at this time we have had no other similar reports," Flagler County Sheriff Jim Manfre said in the advisory. "However, it is always timely for parents to remind their youngsters to never talk with strangers and report suspicious activities."
The release adds that anyone who may have information on this incident is asked to call the Sheriff's Office at 313-4911.
The boy's mother issued a Facebook alert of her own: "I have been in shock regarding the events that happened on Sunday, but after receiving an automated messgae from the Flagler County Schools regarding the incident, I feel I must add to the information provided by the Sheriff's Dept.," she wrote. "I am very protective of my children. They say I am over-protective. My son was almost abducted on Sunday afternoon two streets from my home. It is a sad day and age when we can't let our 11.5 yr old kids out to bike to a friend's house, but really we can't without worry. My son burst through the door 15 minutes late as I was just on my way out to look for him."
She then describes the details included in the police report, and said the police had her son "pick the man out from his mug shot." She named the alleged offender, a resident of Rose Drive in Palm Coast designated a sex offender based on a 2006 offense in Virginia, and described him as "dressed nice in a black suit with white button up and blue tie." She goes on to write that her son "is not a statistic because of his bravery for one and because he was educated by an over-protective mother who has rehearsed over and over what to do if a stranger approaches and speaks this kind of crazy stuff. My boy knew the steps to take and followed them through one by one, to make it home to me. The police were amazed that he knew so well what to do. It made me so proud!"
She then provides the sort of tips she had taught her son.