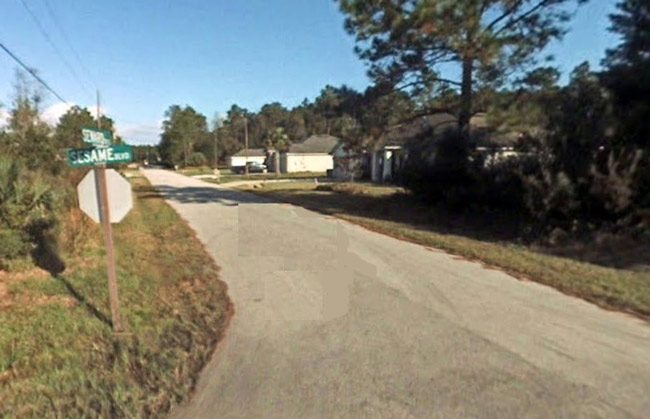 Rumors of a tragedy on Palm Coast's Seward Trail east began coursing through the Seminole Woods neighborhood in early afternoon on Christmas Day when crime scene tape was wrapped around the house at 4 Seward Trail east and a Crime Scene Investigation unit arrived. Questions multiplied on a thread on a Facebook neighborhood group, as did anxieties about whether the neighborhood was safe.
A Flagler County Sheriff's spokesman later said there'd been an apparent suicide. Douglas C. Egan a 56-year-old resident at the Seward Trail house, had taken his own life by gunshot. At 6 p.m. the evening before, he had texted his wife, who was with their daughter in New York. The text read: "Call the police."
It was the last written communication from Egan. According to a sheriff's report, his family members last spoke with him between 6 and 7 p.m. "Douglas sounded normal and made no indication of being suicidal," the report states, though one of his family members told police that he did have a history of mental illness and had threatened suicide in the past.
His daughter contacted New York police to ask that they relay a request for a welfare check at the Seward Trail house, which deputies carried out at 1:30 p.m. on Dec. 25. Two cars were in the driveway of the residence. The front and back window blinds were closed. The rear slider door blinds were open, and deputies detected nothing of note. They knocked repeatedly and only heard the sound of a small dog barking.
The activity neighbors detected, before crime scene tape went up–deputies arrived at the scene, spent some time there then left only to return later– was the result of their having to wait for confirmation from New York police that Egan's wife had granted permission for entry into the house. Deputies returned at 4:25 p.m.
"We walked to the rear-enclosed lanai and determined the rear glass slider was unlocked," the deputies' report states. "We made several announcements into the residence but there was no response. We made entry into the residence. We first began clearing the residence near the kitchen. Corporal Tarczewski observed a typed letter and a voice recorder on the kitchen table. Upon reading the letter, it appeared to be a suicide note."
There was no one inside. At that point, and based on their experience and certain observations in back of the house, deputies went into the woods. They found Egan's body against a palm tree and a long-gun firearm near him.
A crime scene was then established and secured, paramedics summoned, and the CSI unit and medical examiner sent to the scene. Paramedic Jessie Hunter declared Egan deceased at 5:11 p.m. A teletype was sent to New York police to conduct a death notification to Egan's family.
Egan's is the 20th suicide in Palm Coast or Flagler County in 2017, exceeding last year's total by one and matching the total in 2014. There were 26 suicides in the county in 2015.

The following resources are available for individuals in crisis:
In Daytona Beach: Stewart-Marchman Act Corporation Crisis Center
1220 Willis Avenue
Daytona Beach, FL 32114
Administrative Phone: (904) 947 – 4270
Crisis Line: (800) 539 – 4228
Available 24 hours.
National Suicide Prevention Lifeline, 800/273-8255.
If you are concerned for someone else, read about warning signs here.
See the University of South Florida's Youth Suicide Prevention School-Based Guide here.