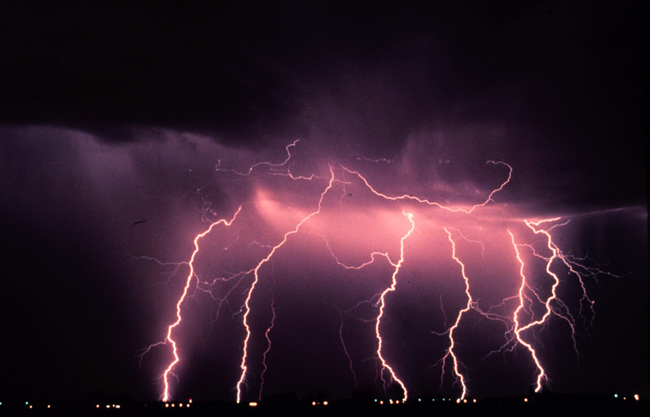 The National Weather Service has issued the following severe thunderstorm warning for Flagler County through 6:45 p.m. Sunday:
… A SEVERE THUNDERSTORM WARNING REMAINS IN EFFECT UNTIL 645 PM EDT FOR SOUTHEASTERN ST. JOHNS AND FLAGLER COUNTIES…
AT 625 PM EDT… NATIONAL WEATHER SERVICE METEOROLOGISTS CONTINUED TO TRACK A LINE OF SEVERE THUNDERSTORMS CAPABLE OF PRODUCING QUARTER SIZE HAIL… AND DAMAGING WINDS IN EXCESS OF 60 MPH. THESE STORMS WERE LOCATED ALONG A LINE EXTENDING FROM CRESCENT BEACH TO 9 MILES SOUTHWEST OF ANDALUSIA… OR ALONG A LINE EXTENDING FROM CRESCENT BEACH TO CRESCENT CITY… MOVING EAST AT 45 MPH.
OTHER LOCATIONS IN THE WARNING INCLUDE BUT ARE NOT LIMITED TO ESPANOLA… PALM COAST… BUNNELL AND FLAGLER BEACH.
PRECAUTIONARY/PREPAREDNESS ACTIONS…
IN ADDITION TO LARGE HAIL AND DAMAGING WINDS… CONTINUOUS CLOUD TO GROUND LIGHTNING IS OCCURRING WITH THIS STORM. MOVE INDOORS IMMEDIATELY! LIGHTNING IS ONE OF NATURES NUMBER ONE KILLERS. REMEMBER… IF YOU CAN HEAR THUNDER… YOU ARE CLOSE ENOUGH TO BE STRUCK BY LIGHTNING.
REPORT SEVERE WEATHER OR DAMAGE TO THE NEAREST LAW ENFORCEMENT AGENCY OR YOUR COUNTY EMERGENCY MANAGEMENT.
A TORNADO WATCH REMAINS IN EFFECT UNTIL 800 PM EDT SUNDAY EVENING FOR NORTHEASTERN FLORIDA.