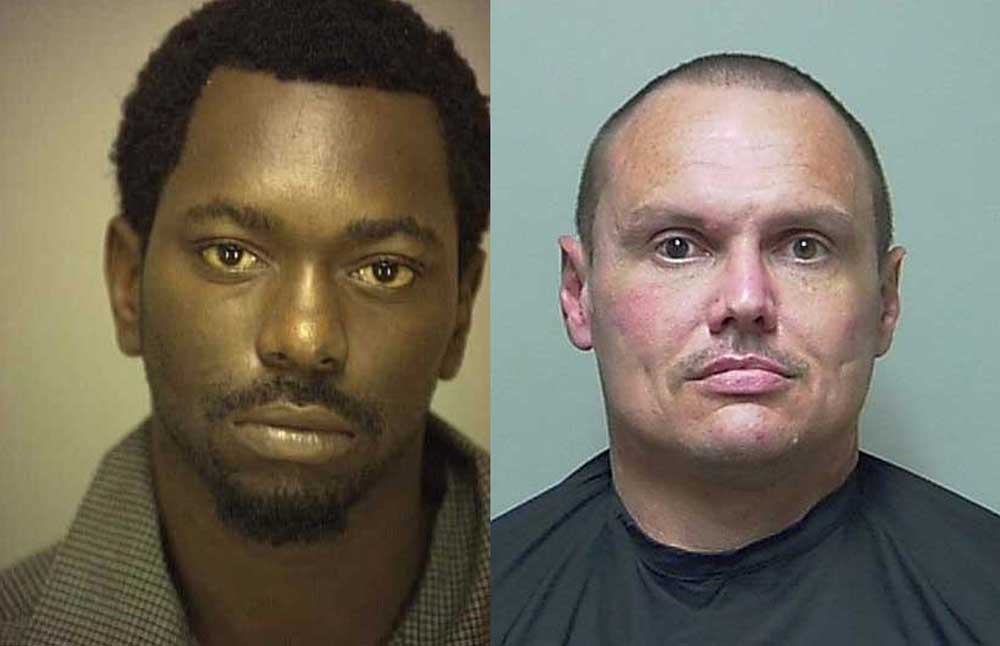 In a pair of unrelated hearings opening the new year at the Putnam County courthouse today, a man was sentenced to death, and another sentenced to life in prison.
Circuit Judge Howard McGillin sentenced Timothy Wayne Fletcher, 38, to die for the murder of his stepgrandmother Helen Googe in 2009, following his escape from jail. It is only the fifth time in all of 2021 and so far this year that a Floridian has been sentenced to die.
A jury had recommended the death penalty for Fletcher in 2012, but by an 8-4 vote. Court decisions and changes in the law since altered the way Florida could put a person to death by requiring a unanimous jury verdict. So Fletcher was brought back for the sentencing phase of his trial, which resembled that of his initial trial, except that his guilt was never in question. The only question the jury had to answer was whether the state should kill Fletcher for his murder.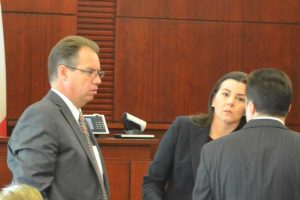 The jury returned a unanimous verdict this time, with McGillin ratifying the decision at today's hearing.
Fletcher had managed to escape from jail in 2009 by stealing a car jack from the police car that was transporting him to and from the courthouse. He and his cellmate used the jack to pry the cell's toilet away from the floor, opening a hole through which they escaped. They broke into three vehicles before finding one they could start and drive to his stepgrandmother's house, where Fletcher thought she had money in a safe.
There was no money in the safe. He got $37 out of her purse, and strangled her. Why? "Because she was—she was being ignorant," Fletcher said in an interview with detectives. "If she wouldn't have been being like that, she wouldn't have never got hit or nothing. She was being—․ She was—she was ready to fight. She wanted to fight. She didn't want to just—over $37. All she had to do was just be quiet and give up the $37 and tell—say what the PIN number is to her credit card and she would have just got tied up and left."




Florida has not put a person to death since 2019, when the state killed two inmates. It killed two the year before that. Fletcher became the 302nd person on death row, down from 338 at the end of 2021. Only four people were sentenced to death in all of 2022 in Florida, as such sentences have become more rare over the last few years.
"We come together today with the family in sincere appreciation that the defendant was held accountable for his crimes," State Attorney R.J. Larizza said of Fletcher. "We also acknowledge and affirm our commitment to seek and obtain the death penalty when circumstances and the law dictate we do so."
Assistant State Attorneys Mark Johnson and Jennifer Dunton argued the death penalty for the State. Both prosecutors often try cases in Flagler County.
In a separate, unrelated hearing this afternoon in Putnam, Anthony Foxx was sentenced to life in prison without the possibility of parole. A Putnam County Jury had found him guilty of first-degree murder in December in the stabbing death of his 16-year-old girlfriend at the time, Ayana Belton.
The murder took place on March 26, 2020, when Foxx was 19. He approached Belton's house and knocked on the door. Robert Belton, Ayana's father, answered the door and found Foxx covered in blood. The defendant explained to Belton that his daughter was dead. Seeing the body, Belton tried to perform CPR on his daughter but it was too late. Ayana was stabbed more than 120 times.




As investigators arrived at the scene to interview Foxx, they saw dried blood all over his hands. Witnesses described that Foxx and the victim had been arguing earlier in the day. Another witness saw the defendant standing over the body immediately after she was killed. Crucial physical evidence included Foxx's DNA found under the victim's fingernails. Her phone was also processed. Threatening Facebook messages from Foxx to Ayana stamped three days before her death were uncovered.
"The defendant stabbed his 16-year-old girlfriend more than 120 times in a viscous and merciless rage," State Attorney R.J. Larizza said. "Such a brutal and furious crime–to such a young and promising young girl–leaves us all with a sense of disbelief and disgust. May the family find some measure of consolation in the fact that the life sentence insures he will die in the state prison system."
The Palatka Police Department investigated the case. Assistant State Attorney Mark Johnson prosecuted the case for the State. The McGillin presided over that case as well, and pronounced sentence.
Reader Interactions